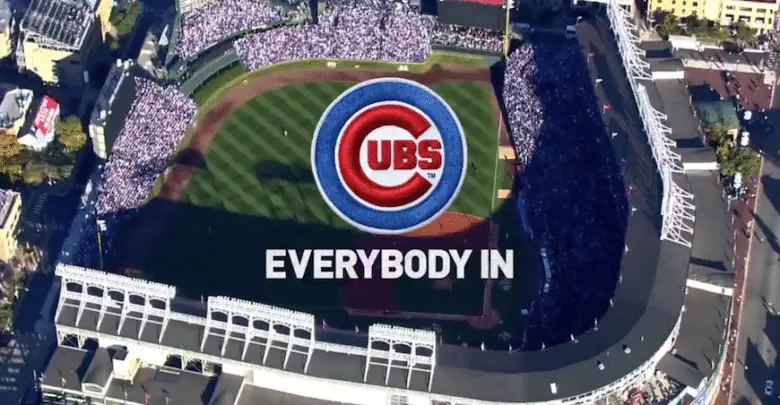 MLB Releases 2020 Schedule: Cubs Open at Brewers March 26, Home Opener Set for March 30
MLB released the 2020 regular-season schedule for all 30 teams Monday, showcasing an earlier start and finish than usual. The first item of note is that everyone starts on March 26, rather than staggering the games as they have to some extent in the past.
But let's dispense with the rest of the league and take a few moments to break down the Cubs' schedule. They open in Milwaukee, then turn right around to begin play at Wrigley four days later. Because playing baseball in Chicago in March is a great idea. The long roadie to start this season was bad, but there's some serious potential for inclement weather right from the gate next year.
The Cubs will be squaring off against the AL East in 2020, which means visits from the Red Sox (June 19-21), Orioles (June 2,3), and Rays (July 3-5). They'll travel to see all the others in that division, with the Orioles (April 14,15) standing as the only interleague matchup other than the White Sox to feature a home-and-home.
Notable series
Brewers (March 26-29): It's weird that they have a built-in off day following Opening Day, what with the enclosed ballpark, but you can't expect much more from MLB
Pirates (March 30 – April 1): It's weird that they don't have a built-in off day following the Home Opener.
Cardinals (April 10-12): The Cubs and Cards don't play again until June and the Cubs don't host their rivals again until late August.
London Series against Cardinals (June 13,14): If you're heading out, let's meet up for some bangers and mash with a pint or three to wash it down.
Yankees in New York (June 26-28): The Bronx monolith isn't as historic as its predecessor, but it's still cool to see the Cubs play there.
Cardinals at Wrigley to close season (September 25-27): Let's hope it doesn't come down to anything beyond wanting to beat a rival.
Trends
Earlier start, earlier finish
Off days much more equitable, with at least three each month
16 straight twice (April 21-May 6, May 26-June 10)
17 straight once (September 4-20
18 straight once (July 23-August 9)
26 games in 27 days twice (April 21-May 17, August 25-September 20)
Another Friday off ahead of London Series
Earlier start times: Home games before Memorial Day and after Labor Day start at 6:40pm CT
There are certainly some other little tidbits I missed here and there, but check out the schedule for yourself and see if anything sticks out.