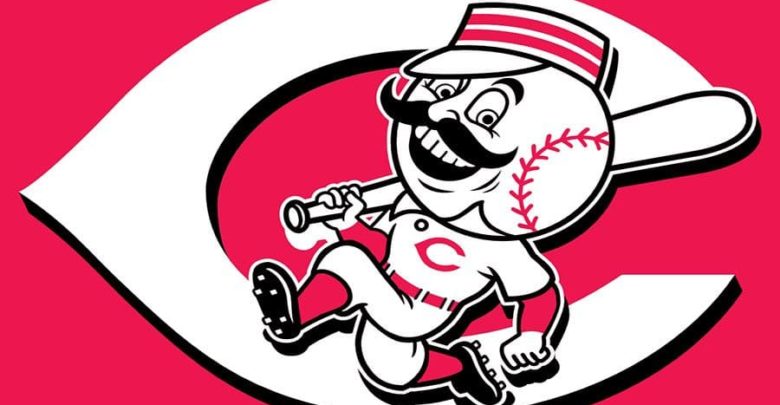 Cubs @ Reds Series Review: Cubs Salvage Cincy Split Behind Key Home Runs
When you haven't won a road series since May, a split doesn't feel like such a bad outcome. That's true on its face, but it's even more true when you have to overcome a 2-1 series deficit and a finale in which you trailed 3-0 against one of baseball's best young pitchers. That combination of factors is exactly what the Cubs faced going into the latter innings of Sunday's finale, staring yet another road series loss in the face.
A thrilling comeback spurred by a a go-ahead, three-run home run by Kris Bryant gave the Cubs a lead they wouldn't relinquish en route to the win they needed to secure that split. Both wins of the series were fueled by relatively strong offensive performances, though it took a bit longer for that to take shape on Sunday than in Thursday's opener.
That those wins bookended a pair of stinging losses makes the series split an even more impressive feat. Or maybe it just brought more relief. We've seen this team fail to win games like Sunday's more than one this season and I confess that I had already started to write a version of this column that ruminated on yet another loss.
Sometimes, it's not so bad to have to do a rewrite.
Results
Key moments
The series opener had more tension than might be assumed given the seven-run margin of victory that saw Javier Báez taking a left-handed hack against Reds infielder Kyle Farmer late in the game.
While the Cubs started by scoring a run in the top of the 1st and four in the top of the 3rd, an ineffective Cole Hamels was unable to stop the Reds from matching them in the bottoms of those innings. Hamels lasted only three innings, giving way to Tyler Chatwood in a game that looked like it'd go back and forth in perpetuity.
Chatwood, though, played the role of stopper. The enigmatic veteran was spectacular over three innings, shutting the door on a strong Reds offense at a time when his team desperately needed it. That allowed the Cubs to pull away and transformed what was an incredibly uncomfortable game into one that was anything but.
Chatwood struck out six in relief, earning his fifth win of the year and helping the Cubs secure the victory. He was backed by an offense that couldn't help itself from scoring, including two blasts from the perpetually hot bat of Nicholas Castellanos.
The second game of the series started in a way that largely continued that trend. Castellanos — who else? — got the Cubs off to a hot start with a 1st-inning home run, but a team cannot always win on Big Nick Energy alone.
The Reds scored five unanswered runs over the next six innings of play, bringing a 5-1 lead into the 8th inning. It looked like the Cubs might meaningfully threaten to put a dent into that lead when Jason Heyward, Castellanos, and Bryant all reached base with nobody out. Anthony Rizzo was hit by a pitch and, just like that, the Cubs had the bases loaded with nobody out trailing by just three.
The comeback wasn't to be, however. Javy, Ian Happ, and Kyle Schwarber were each unable to help their team break through as Reds reliever Amir Garrett forced Schwarber to ground out to end the threat.
If Friday's loss was tough to swallow, Saturday's was hardly worth paying attention to. Kyle Hendricks had one of his worst starts of the year, surrendering seven runs on 12 hits, striking out only a pair. In hitting three home runs, rookie right fielder Aristides Aquino did everything he could to impress teammate Eugenio Suárez enough to get an invitation to the official "Cubs killer" club.
Schwarber made the only noise on offense for the Cubs, smacking the home run he wasn't able to dial up the day before.
The Cubs were able to steal a split thanks to an exciting comeback win in the series finale. Jon Lester put forth a decent enough effort, giving up three runs in five innings. But for much of the game, it looked like the Cubs wouldn't be able to muster any offense and would drop yet another series in Cincinnati.
That all changed in the top of the 7th. Down by a run, Heyward and Castellanos reached base to set the stage for KB, who I've heard is definitively not clutch.
Big players make big plays, and that's exactly what Bryant did. Happ added another run with a solo shot in the top of the 8th inning and the Cubs bullpen was able to hold on and seal the victory.
Who's hot
While Castellanos' hitting streak ended in Saturday's blowout loss, he still made plenty of noise this weekend. The former Tiger smacked two home runs in the series opener and another on Friday.
Rowan Wick played no small role in Sunday's win. The fireballing right-hander pitched two shutout innings, striking out four and giving up only a single. The reliever has been an absolutely transformative member of the bullpen since joining it and it's hard to imagine where they'd be without him given all the recent injuries.
The rest of the Cubs bullpen deserves credit, too. In the two wins of this series, relievers Chatwood, Duane Underwood Jr., Kyle Ryan, David Phelps, Wick, and Pedro Strop pitched 10 shutout innings.
Who's not
The Cubs' aces, Hendricks and Hamels. While the two have been the team's best starters all season long, they weren't able to reproduce their usual success this weekend. Combined, the pair surrendered 12 runs in just 5.2 innings pitched.
It's becoming increasingly difficult to justify starting Albert Almora Jr. in just about any situation. The center fielder inexplicably got another shot at leading off on Saturday and rewarded his manager's faith by going 0-for-5. Almora recorded two hits in 11 at-bats and made several uncharacteristic defensive gaffes to boot.
Bottom line
While it would have felt good to get that long-awaited road series win, a split against a decent Reds team featuring Trevor Bauer, Sonny Gray, and Luis Castillo is nothing to sneeze at. The Cubs have gotten their road trip off to a decent enough start and will enjoy a much needed off-day before heading off to Philadelphia for the second stop of the trip.
The Brewers and Cardinals both gained ground, so the Cubs are now chased most closely by the latter, who trail by two games. The Brewers sit only an additional half game back. All three teams are off Monday, so the top half of the NL Central will remain unchanged going into Tuesday's slate of games.