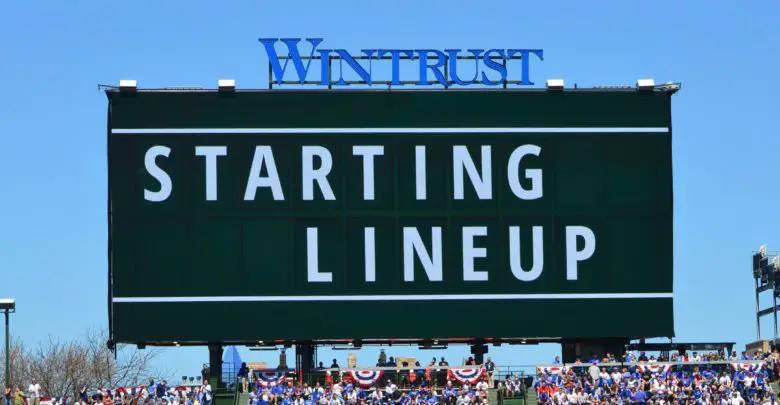 Chicago Cubs Lineup (8/13/19): Castellanos in LF, Lucroy Catching, Happ 2B, Quintana Pitching
Jason Heyward leads off in right tonight, followed by Nicholas Castellanos in left and Kris Bryant at third. Anthony Rizzo is at first, Javy Báez is at short, Jonathan Lucroy is catching, Albert Almora Jr. is in center, and Ian Happ is at second. That's a lot of righty batters, which might not actually be a great idea.
They'll be squaring off with 36-year-old lefty Jason Vargas for the second time, the first of which came back in June when he was still with the Mets. He went into that game with a 3.74 ERA that seemed like a bit of a fluke due to his suppressed home run numbers and overall mediocre performance in most regards and that's pretty much still the case now despite a slightly elevated 4.09 ERA.
Jason Vargas headed to America's birthplace and suddenly this picture makes a lot more sense. pic.twitter.com/Se1DDYG7pn

— Anthony Castrovince (@castrovince) July 29, 2019
The Cubs scratched out four runs against him in that earlier game, but they really didn't make much solid contact. That's kind of been their issue against pitchers like Vargas, whose soft-tossing approach keeps batters from squaring up too many of his offerings. He doesn't strike out many and his walks are up a little, so it's really just as simple as picking out the right pitches to drive.
Vargas has an 85 mph four-seam and sinker, though he actually throws the changeup more than any other pitch. The offspeed is only about six ticks slower than his hard stuff and he's able to keep it down in the zone while throwing it to hitters from both sides of the plate. Righties will get a heavy dosage of the changeup in all counts, while lefties will see it primarily with two strikes.
The curveball has become a really solid weapon for Vargas as well, particularly over the last four seasons. Between that and the change, he's able to keep hitters guessing and avoid serious damage most of the time by changing eye levels. That gives him a little more margin for error, especially against a team like the Cubs that seems to struggle against pitchers who rely on soft junk.
Opposing managers have stacked righties in their lineups so far despite the fact that Vargas is actually producing pretty discernible reverse splits this season. Lefties have a .770 aggregate OPS and .326 wOBA to their right-hander counterparts' .693 and .294, but Vargas has only faced 99 lefty batters against 348 righties. Lefties also strike out less and walk more, for what it's worth.
This matchup presents an opportunity for the Cubs to whitewash some of their issues on the road and against pitchers of Vargas's ilk, so let's hope they smite both birds with the same stone tonight. That probably would have been easier with more lefty batters, but enough of my ridiculous concepts about lineups and lineup construction.
José Quintana is going for the visitors as he looks to extend a winning streak that has now stretched over six straight decisions. The one game in his last seven in which he got a no-decision was that stinker in Milwaukee in which he fell apart after being spotted a seven-run lead.
No one's going to call Q a staff ace, but he's been really good when the Cubs have needed him to be and he's show flashes of brilliance. Going out there tonight and attacking with early strikes should put him in position to pick up another win, though he'll need a little help from his bats to get that done.
First pitch is at 6:05pm CT on NBC Sports Chicago and MLB Network (out-of-market), with 670 The Score on the radio coverage.
Here is tonight's #Cubs starting lineup in Philly.

Stream on @NBCSChicago: https://t.co/rGCuW1XI7C pic.twitter.com/b1GUoqys5t

— Chicago Cubs (@Cubs) August 13, 2019