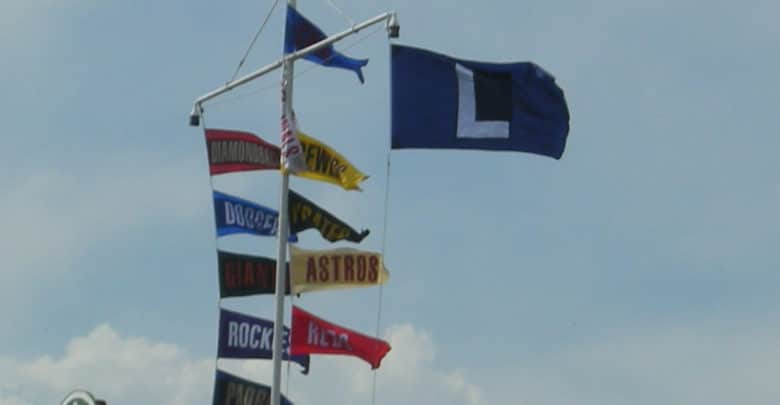 Chicago Cubs Score and Recap (8/13/19): Phillies 4, Cubs 2 – Quintana K's 14, Castellanos Homers in Loss
The Cubs wasted one of the best starts of José Quintana's career as the team lost the first game of their three-game set in Philadelphia by a score of 4-2. Though Quintana struck out a career-high 14, it wasn't enough to overpower the Phillies.
Although the Cubs couldn't pull off the victory, the real story was Quintana and his terrific performance. He is quietly in the midst of one of his best streaks as a Cub, with a 1.89 ERA over his last three starts. Battling back after three tough early innings, Quintana held the Phillies to just two runs (one earned) to keep the Cubs very much in the ballgame. (Box score)
Why the Cubs Lost
Phillies starter Jason Vargas looked beatable, but the Cubs' bats couldn't quite produce against him. The Cubs only notched five hits all game (two of which were soft infield singles). Three of the offensive catalysts, Jason Heyward, Anthony Rizzo and Javy Báez went a combined 0-for-9. Though Nicholas Castellanos continued to look great, going 2-for-4 with a homer, his output wasn't quite enough.
The Cubs put together some great scoring opportunities, including a two-on, two-out tease rally in the 9th against Phillies closer Hector Neris that was squashed on a Jason Heyward grounder, but were unable to convert.
Key Moment
The final batter Vargas saw, Albert Almora Jr., came to the plate in the top of the 6th inning with Kris Bryant at third and Jonathan Lucroy at first. Having already tied the game at two apiece earlier in the inning on Castellanos' home run, the Cubs had their best opportunity of the night to pull ahead. However, they were unable to cash in as Almora popped up to J.T. Realmuto to end the threat.
Stats That Matter
14 strikeouts for Jose Quintana tonight. Q looked great as he broke his previous career-high of 13 strikeouts, set in September 2014 against the Twins while a member of the White Sox.


Jose Quintana is the first #Cubs pitcher to strike out at least 14 batters through six innings pitched since Kerry Wood on April 27, 2001. No other Cubs pitcher has ever done so. Worth noting, when Wood had his 20 K game on May 6, 1998, he had 12 K through the first six innings.

— Ryan M. Spaeder (@theaceofspaeder) August 14, 2019

Joe Maddon chose to pull lefty Kyle Ryan in favor of righty David Phelps in the 7th. Though this decision makes sense — the two batters due up, Rhys Hoskins and J.T. Realmuto, are both worse against right-handed pitching — Ryan is an extreme groundball pitcher. His 57.7% groundball rate is the 17th highest in baseball (min. 30 IP). With a runner on base, it's worth considering if Ryan should've stuck around in the hopes of getting the double-play ball. Instead, Phelps allowed the go-ahead run on Realmuto's triple.
Though Almora's popup to the catcher with two runners on in the 6th was frustrating, don't totally blame him. Vargas has a 16.3% IFFB rate, which is second in baseball (min. 100 IP) to Clayton Kershaw.
For what it's worth, Almora actually has the highest line drive rate of any Cub this month at 35.7%. Maybe he's busting out of his prolonged slump? Maybe? Please?
Bottom Line
It was a disappointing start to the series in Philadelphia as the Cubs got a brilliant performance from Quintana but were unable do anything with it. An underwhelming offensive performance and inability to cash in on the multiple RISP opportunities led to the defeat.
With that being said, it can't be overstated how valuable a good Quintana would be for this team down the stretch and in the postseason. Earlier in the year, it looked like Quintana would be destined for the bullpen if the Cubs made the playoffs, but now he's aiming to keep a postseason rotation spot.
On Deck
Cole Hamels makes his first start in Philadelphia since being dealt away by the Phillies in July 2015. Coming off one of his weaker starts of the season last week in Cincinnati, the former Phillies ace will face the new on, Aaron Nola. It's an ESPN game for Cubs fans out-of-market and will be on NBC Sports Chicago for local fans. As always, 670 The Score has the radio broadcast.