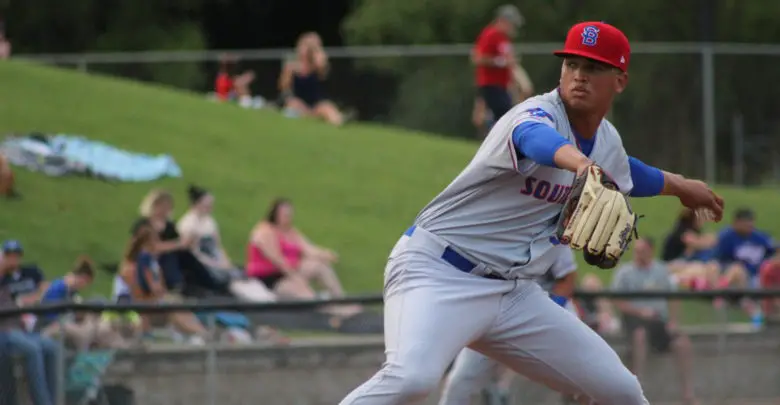 Chicago Cubs Weekly Farm Report (8/13/19): Brailyn Marquez Cannot Be Stopped, Miguel Amaya Stays Hot
It was a relatively quiet week on the farm as much of the promotion commotion has calmed down and the lower-level affiliates have settled into the heart of their second-half schedules. There were still plenty of performances of note as a few of the biggest names in the system showed that they are still able to dominate at their respective levels. Let's get right into what has been going on down on the farm over the last week:
News in the System
There were a few debuts to note, mostly from players that were promoted following the post-trade deadline roster shuffling. Brailyn Marquez continued his dominance in Myrtle Beach, Jack Patterson got the bump up to Tennessee after starting the year in the Arizona Rookie League, and Yovanny Cruz was sighted in Eugene after getting some major hype coming into the season.

The other promotions in the system included Wyatt Short to Triple-A, Brendon Little and Zac Taylor to High-A, and Darius Hill and Luis Vazquez making their way to South Bend for the first time this season.

Kohl Franklin is a name to watch for the rest of this season and continuing on to 2020 as he is primed to start the season as a 20-year-old in South Bend. To catch up on anything you have missed on the 2018 draft pick, you can check out Todd Johnson's profile on him here at CI.
Franklin also got some love from the Growing Cubs guys as they took a look at their own top prospect lists in the new episode this week.
It might still be August, but it is never too soon to start thinking about which prospects might be making their way back to Mesa for the Arizona Fall League that starts up in September.
Triple-A Iowa Cubs
The I-Cubs maintained their double-digit lead in the division, going 4-2 last week. With less than a month to go in the season, it is going to take a heck of a run by the Memphis Redbirds to take over first place in the PCL American North. The Cubs will wrap up their series with Salt Lake before heading to take on the aforementioned Redbirds in Memphis.

Danny Hultzen is already competing for the best story the system has seen after his miraculous comeback all the way up to Triple-A this year, but he is now that much closer to finishing off the story with a promotion to Chicago in September. Last week he went another 2.1 scoreless innings and struck out four without walking anyone.

Without double-checking, I would say it is probably a safe bet to say Phillip Evans has been in almost all of the Weekly Reports that have been put out this season. His week last week included a homer and two doubles and he only struck out once in his 23 plate appearances.

Robel Garcia has picked up right where he left off in Iowa and last week he had an OPS of 1.100 thanks to a homer and two doubles.

Mark Zagunis one-upped Garcia when he homered and smacked three doubles en route to a .583 slugging percentage.

Wyatt Short was the big name promoted since we saw that huge number of transactions a couple weeks ago. The 5-foot-8 lefty reliever was called up to Iowa after putting together a 2.73 ERA and 1.17 WHIP in his 49.2 innings in Tennessee this year.
Double-A Tennessee Smokies
The Smokies seem to be getting worse as the second half of the season wears on. Trust me, that is not a sentence I enjoy typing, but after a 1-6 week the Double-A affiliate now sits at 16-34 and 16 games out of first place. They have a five-gamer with Jacksonville before hitting the road to face Jackson.

Cory Abbott gave up three runs in his start last week but he also managed to strike out 10 batters while only walking a couple and giving up two hits. He is more than ready for Iowa next year.

Michael Rucker had another good week, posting seven strikeouts to no walks in his 4.1 innings out of the bullpen. Since July 1, he has been lights-out with a 1.87 ERA, 1.00 WHIP, 30.3% strikeout rate, 5.6% walk rate.

Patterson's scoreless innings streak is officially over. He went four strong to start his Tennessee debut but ended up giving up four runs over his five innings pitched.

Charcer Burks doubled in three straight games and tacked on a triple for good measure on his way to a .842 OPS.
High-A Myrtle Beach Pelicans
Myrtle beach is nothing if not consistent. They went 3-3 last week and are at an even .500 pace of 25-25 over the course of the second half of the season and sit just two games back of the Wild Card position as the end of the year inches closer. They have a series against Potomac and Salem this week with one coming at home and one on the road.

So this Brailyn Marquez kid might be something, huh? He made his debut in High-A and continued his hitless streak. I challenge you to find a better three-game stretch than Marquez's run of 14 strikeouts and one hit followed by 6 no-hit innings followed by another 5 no-hit innings.

Javier Assad went 6.2 innings, giving up one one run on four hits. Ho-hum. Just another day for Assad and his 1.19 season-long WHIP.

It has been terrific to see Miguel Amaya getting stronger as the season wears on after he stalled out in the second half of the Midwest League season a year ago. Last week he slashed .267/.500/.533 and walked six times in his 22 plate appearances.
Low-A South Bend Cubs
South Bend is trying to keep up with the division leaders as they currently sit just 2.5 games back of first place after a 3-4 week. They play on the road all week this week against Lake County and Great Lakes. In fact, 14 of their next 17 games will take place away from the friendly confines of Four Winds Field.

Riley Thompson made one start and went only three innings, striking out six and only giving up one hit. It was a quick outing for the 2018 draft pick because he was ejected when the umpire found a foreign substance on his glove. Hey, if you're not cheating you're right trying, right?

Zach Mort was welcomed back to South Bend as a part of the rotation after getting some experience at Eugene for several weeks. He went six innings, giving up two runs on three hits.

Jake Slaughter is another 2018 draft pick and he has been on base in every single game since his promotion a couple weeks ago. Last week he doubled and tripled en route to a .925 OPS.
Short Season Eugene Emeralds
I have always found it interesting that the short-season leagues split the season in half. It makes for very short bursts in which teams play a small number of games in order to qualify for the playoffs. This quick second half is still just getting underway, with the Ems at 10-7 thanks to their 2-2 week.

With a shortened week due to the All-Star Game, there was a lack of notable stats from the week, but still a couple things that caught my eye. Chase Strumpf had a solid performance in the All-Star Game, doubling and driving in two runs.

It is nice to see Fernando Kelli showing off the power stroke a bit to go along with his incredible speed. He homered last week while also doubling and tripling.

Hunter Bigge might be the late-round draft pick we should all keep an eye on. He threw two innings and did not allow a run, but more importantly he featured a fastball clocked in the high 90's out of the bullpen.