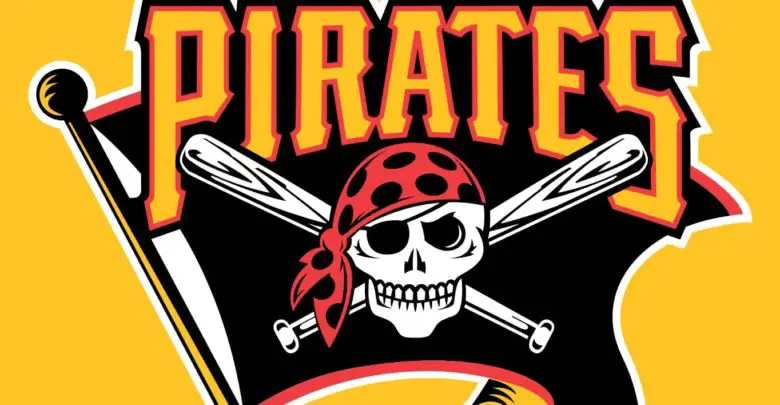 Cubs @ Pirates Series Review: Cubs Win a Road Series! Cubs Win a Road Series!
Fresh off a horrendous series in Philadelphia, the Cubs looked to turn things around against the lowly Pirates in Pittsburgh. With the possibility of an ugly 2-8 road trip looming, tension was high as the series began. That stress level only rose when Chicago's beleaguered bullpen blew a second consecutive game to open the series.
As it turned out, the saving grace would come in the form of the starting rotation. All three Cubs hurlers had quality starts against the Pirates and the batters scraped out just enough offense on Saturday to snap their four-game losing streak. The question from there was simple: Could the Cubs actually win a series away from Wrigley Field?
The answer turned out to be an emphatic yes. Chicago pounded Pittsburgh in Williamsport, PA to take their first road series since mid-May. While a 4-6 trip is hardly something to write home about, it was certainly a better outcome than the dark possibilities that existed heading into the three-game set.
The Cubs are now back in Chicago after their 11-day odyssey on a bit of an up note. The Giants await in Chicago and hopefully the North Siders' home success will continue and the playoff push will move apace.
Results
Pirates 3, Cubs 2 (box score)
Cubs 2, Pirates 0 (box score)
Cubs 7, Pirates 1 (box score)
Key Moments
Kyle Hendricks had a terrific start Friday in a no-decision, throwing seven one-run innings and allowing just three hits. Despite only striking out a single batter, he kept the Pirates off balance and created a ton of outs on the ground. He actually came out of the game trailing 1-0, thanks to a strong outing from the previously struggling Joe Musgrove.
A Cubs rally in the 8th looked like it might have given the Professor a win. Jonathan Lucroy singled off Musgrove and pinch-hitter Ian Happ did the same to move the catcher to third with just one out. Manager Clint Hurdle aggressively went to closer Felipe Vazquez for the five-out save, but that plan was foiled as unlikely hero Tony Kemp ripped the first pitch from the fire-balling lefty to the right-center gap for a go-ahead triple.
It was not to be, however, as Chicago's road bullpen issues reared their head in the 9th for the second consecutive game. Kyle Ryan allowed a one-out single to Bryan Reynolds and was replaced by Brandon Kintzler fresh off the injured list. He retired Starling Marte on a groundout, allowing Reynolds to advance to second. Josh Bell was walked intentionally and Colin Moran and Cole Tucker were unintentionally passed to tie the game at 2-2. Salt completed the defeat allowing a walk-off single to Kevin Newman.
Jon Lester wasn't as sharp as Hendricks on Saturday, though he was more slippery. It started right away as he loaded the bases in the 1st inning with one out before Melky Cabrera and Moran lined out to end the threat. Lester settled down after that and blew through the next three innings with just one runner allowed.
Big Jon hit an even bigger road block in the 5th inning when a walk and a key error by Kris Bryant put men on second and third with no outs in a scoreless game. Pitcher Steven Brault then drew his own base on balls to load the bases. Newman flew out to right, but too shallow to score a run. Reynolds was then frozen on a called strike three for the second out and Marte flew out to end the inning.
Bryant redeemed himself in the 7th, blasting a solo-homer to left off of Brault to break the deadlock and give the Cubs the only run they'd need. They added another for good measure when Happ scored from third on a throwing error during a pickoff attempt by Pirates catcher Elias Diaz.
Lester finally ran out of tricks in the bottom of the inning, when an Adam Frazier double and a walk to Pablo Reyes ended his day. Tyler Chatwood came on and continued his excellent work of late, though Cubs fans' collective blood pressure spiked when he allowed a walk to Frazier to start the 9th. Rowan Wick came on and got three straight groundouts to record his first career save and relieve the pressure.
Sunday's series finale was a much less stressful affair, and not just because of all the festivities throughout the day. Nick Castellanos gave the Cubs an immediate lead with a solo homer against Mitch Keller in the 1st inning of the Little League Classic. Jason Heyward joined the party with an opposite-field homer in the 3rd.
José Quintana was sharp yet again, allowing no runs over seven strong innings. He punched out seven hitters and could've gone deeper if needed. Kyle Schwarber knocked in two more with a single in the 4th and Anthony Rizzo hit a massive homer off the scoreboard in left in the 5th inning.
Craig Kimbrel returned from injury in the 9th and allowed a solo dong to Marte, after which Pedro Strop also allowed a couple base runners before sealing the series win.
Who's Hot
Quintana has allowed two or fewer runs in each of his last four starts and has won seven of his last nine starts. His control has been excellent, with just one walk in those four starts, and he is the Cubs' hottest starter at the moment.
Hendricks bounced back nicely from a rough start in Cincinnati. Lester was likewise very good, setting the stage for the series win.
Who's Not
Despite reinforcements, the bullpen still looked shaky this series. That was obvious in Friday's late loss, but even with a seven-run lead Sunday it wasn't exactly a breeze to close out the game. Hopefully the return of several key pieces will help.
The homer was big, but Castellanos actually went 0-for-4 on Friday and Saturday. So here's to hoping it was a short slump for the slugging right fielder.
Bottom Line
The Cubs were able to win a road series for the first time since taking two of three from the Nationals in May, but their disappointing trip turned a 3.5 game lead down to a tie with the Cardinals. While it seems silly to be happy about winning two of three from a last-place team, it may at least change the can't-win-a-road-series narrative hanging over the Cubs.
Of course, all that is for naught if the success at home doesn't continue. At this point, all you can really ask for is that the Cubs tread water on the road and keep themselves in the race over the next few weeks.