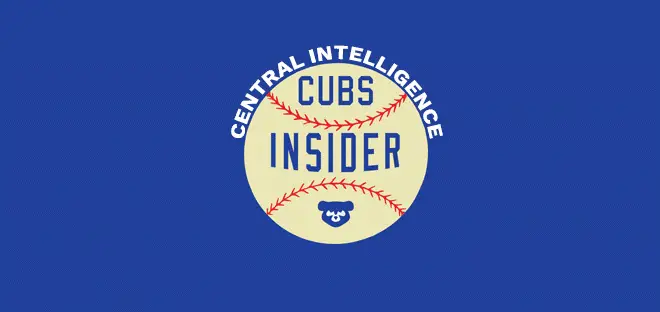 Central Intelligence: Looking Around the Division for Week of August 18
St. Louis Cardinals
For the first time in awhile, a team besides the Cubs has more than a 1-game lead in the division. The Cards had a 6-1 week that put them 1 1/2 ahead of the Cubs at 70-58.
St. Louis recalled Harrison Bader from Triple-A this week, and since coming back he has put up a .533 OBP.
Over his last seven starts, Jack Flaherty has a 0.64 ERA with 56 strikeouts in 42.1 innings. Starting pitching has been a big part of their second half run.
The last 15 games have been kind to Marcell Ozuna. He is slashing .365/.450/.615 with three home runs. This squad is hitting on all cylinders right now.
Chicago Cubs
A 4-2 week leaves the Cubs in second place at 69-61.
The Cubs played in the Little League Classic against the Pirates on Sunday, winning 7-2. That gave them their first road series win since May.
Craig Kimbrel returned from the injured list last Sunday after resting his sore knee. The first player he faced hit a home run, but his next two appearances have been three-up, three-down saves. Those are the appearances the team is looking for down the stretch.
Since joining the Cubs, Nicholas Castellanos is hitting .385/.417/.736 with eight home runs just 22 games. They should absolutely give this man a contract extension.
Milwaukee Brewers
A 3-3 week leaves the Crew at 67-62.
A key member of the Brewers' memorable 2018 season was designated for assignment on Saturday. Jhoulys Chacin posted a 3.50 ERA last season and started the division-clinching Game 163 at Wrigley Field. This year he has battled injuries and a 5.79 ERA, with 99 hits given up in 88.2 innings.
Josh Hader has not pitched in over a week. He has given up just 32 hits in 56.2 innings this year, and 13 of them are home runs. Perhaps the league is figuring him out? In the month of August, he has pitched five times with an 11.57 ERA and has given up a home run in three of the five appearances, blowing four saves.
Devin Williams made his pitching debut this month and has just a 1.35 ERA in five appearances. However, he has given up seven hits in 6.2 innings. The team needs arms, and maybe he emerges as one down the stretch.
Cincinnati Reds
A 2-4 week has the Reds at 60-68. Cincinnati just has not been able to build off any good fortune this year.
Derek Dietrich returned from the injured list against the Pirates over the weekend. He has gone 0-for-6 since returning and is still looking for that elusive 20th home run. His last home run came on July 13th, and has hit just two since June 1st.
Amir Garrett returned from his 8-game suspension from a brawl against the Pirates. His first game back was against…the Pirates! He pitched a scoreless inning Friday night.
Joey Votto was placed on the injured list with a back injury and it is unknown when he will return. He is eligible to return today but that will not happen.
Pittsburgh Pirates
A 3-4 week has Pittsburgh at 54-75.
Bryan Reynolds is third in the National League with a .326 batting average, and that also leads all rookies. Is he the Rookie of the Year if the season ended today?
The Bucs released Francisco Cervelli on Thursday. He signed with the Braves and was available for their series this weekend. The last game he caught for the Pirates was on May 25.
Chris Archer was placed on the injured list with right shoulder inflammation. That's never a good sign long term.