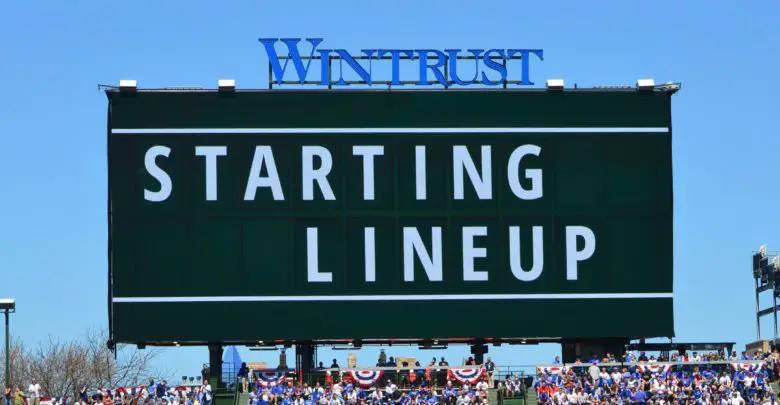 Chicago Cubs Lineup (8/29/19): Heyward Leads Off, Caratini at 1B, Kemp in LF, Lester Pitching
The Cubs open their chance to sweep with Jason Heyward in center and leading off, an experiment that has long since run its course. Nicholas Castellanos is in right, followed by Kris Bryant at third and Javy Báez at short. Victor Caratini is at first while Anthony Rizzo remains out, Addison Russell is at second, and Tony Kemp is in left. Jonathan Lucroy rounds things out behind the plate.
Kyle Schwarber should've known better than to homer against a stud righty last night. Maybe the three stacked righties at 2-4 works again and having just three lefties in the lineup doesn't create an imbalance. The only explanation I've got is that Joe Maddon is favoring contact over power and hoping to get some small-ball going.
Opposing them will be the best righty in the league not named Max Scherzer, a man who is single-handedly destroying the idea that a pitcher's record matters in the slightest. Jacob deGrom has been elite since his rookie season and he's right back on his isht this season with a 2.56 ERA and a career-high 11.50 BB/9 through 162 innings.
The lanky flamethrower may not have the same waterfall of wavy hair cascading down his back, but his fastball is lighting up radar guns at a career-high 97 mph on average. He sets that off with a slider he's throwing more than ever, around 31%, then a change and an occasional curve. His top three pitches are plus-plus and rank among the top 12 in the game in terms of run value.
DeGrom has only allowed one homer in his last eight starts, in which time he's thrice reached double-digit strikeouts and has only once allowed as many as two earned runs. He'll throw a ton of first-pitch strikes, but he's so good that it's hard to jump on them even when you know what's coming.
And what's coming is going to be pretty much the same regardless of the count. DeGrom will dial up the slider a little more once he gets ahead or has two strikes, but he doesn't heavily favor any one offering as a strikeout pitch because he can beat hitters with any of them. That's also why his splits are fairly even, though lefties reach base more and righties slug better.
Things do shift a little when he's pitching at home, with lefties pulling ahead noticeably to the tune of a .285 wOBA that's 44 points higher than their counterparts. Their .658 OPS at Citi Field against deGrom is far better than the .581 they put up on the road, so that may be something the Cubs can leverage. In order to do that, they'll have to string together some base hits and exploit every opportunity they're given.
The Cubs also need Jon Lester to snap out of a funk that has seen him allow 23 earned runs over his last five starts. And that's including a game in Pittsburgh in which he tossed six shutout innings. Lester has given up 38 hits in that time and just doesn't have the margin for error — despite excellent command — to get away with many mistakes.
First pitch is at 6:10pm CT on ABC 7 and MLB Network (out-of-market), with 670 The Score on the radio coverage.
Here is tonight's #Cubs starting lineup.

Game preview: https://t.co/rBxm40nBiC pic.twitter.com/RNxXDwZZ0K

— Chicago Cubs (@Cubs) August 29, 2019