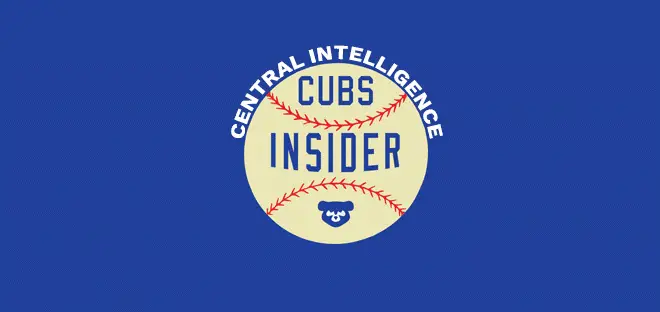 Central Intelligence: A Look Around the Division for Week of August 25
One team has asserted itself at the top of the NL Central due to a hot run over the second half, but it's not the team most would have expected. There's still a month left in the season, so let's tee that up by looking at the last week.
St. Louis Cardinals
A 5-1 week that included a doubleheader sweep over the Reds on Saturday puts the Cardinals at 75-59.
John Gant has reached the 10-win plateau. The unique thing about the number is that all have come out of the bullpen, which does not happen often.
Since coming back from the minors, Harrison Bader is slashing .313/.450/.531 with one home run. He got the game-tying hit in the 9th inning of their second game Saturday night.
One pitcher who has not gotten a lot of love in August is Dominic Leone. Like Bader, he was sent down to Triple-A and has yet to give up a run since coming back in five appearances. It takes every single member of a roster to win a division, and Leone is chipping in now.
Chicago Cubs
A 4-1 week has the Cubs at 73-62, 2.5 games back. They were 3 back headed into Tuesday, but the Cardinals are refusing to lose, keeping the Cubs at a distance.
After struggling on the road for much of the year, the Cubs went into New York and promptly swept the Mets right out of their home park. The more impressive part is that they did it against Marcus Stroman, Noah Syndergaard, and Jacob deGrom.
Nicholas Castellanos has just as many home runs in one month with the Cubs than (11) he had in 100 games with the Tigers. That includes two multi-home run games.
Kyle Schwarber leads the Cubs in home runs and has set a new career high this year with 32. He hit his 31st on Wednesday night against Syndergaard.
Milwaukee Brewers
A 2-4 week leaves Milwaukee at 69-66, 6.5 out of first place and 4 games out of a wild card spot.
To make matters worse, Keston Hiura may be out for the rest of the season after pulling up lame with a hamstring injury in Friday's loss against the Cubs.
Jhoulys Chacin and Jeremy Jeffress have both been released, Mike Moustakas has not played in a while due to a nagging injury, and both Lorenzo Cain and Ryan Braun were out of Saturday's lineup due to respective knee and back ailments. This team is pretty banged up and they should probably start trying to worry about 2020 improvements.
Travis Shaw and Ben Gamel were recalled from Triple-A Saturday. Gamel promptly went 3-for-5 against the Cubs and started the only rally of the game in the top of the first. His playing time may increase depending on how long Hiura is out.
Cincinnati Reds
A 3-4 week has the Reds in fourth place with a 63-72 record.
Despite how much of a strength the bullpen has been at times this season, the Reds lead the majors in walk-off losses with 10. The most recent of those came Saturday night in Game 2 of the doubleheader. Oh, the Cardinals and Reds are playing another doubleheader on Sunday.
Aristides Aquino keeps setting records. He tied the mark for the most home runs in a calendar month in Cincinnati history, with 14, shared by Greg Vaughn in 1999 and Frank Robinson in 1962. Aquino's 14 home runs also are the fourth most ever by a rookie in a month. His 14 in August is also the most in a month in National League history, passing Cody Bellinger's 13 in June 2017.
Joey Votto made his return to the lineup this week and longtime infielder Jose Peraza got sent down to Triple-A Louisville. Votto promptly hit a home run on Saturday.
Pittsburgh Pirates
A 5-2 week for Pittsburgh comes as a bit of a surprise and has them at just 59-77. After an abysmal second half, the tides may finally be turning for the Bucs, though it's clearly too late for it to mean anything.
Former catcher Francisco Cervelli signed a deal with the Atlanta Braves to catch. He still can't get away from the injury bug, as he had to leave the Braves' game on Saturday due to a reported cramp.
Rookie Bryan Reynolds is now slashing .332/.400/.530. That's more than sufficient enough production to replace Pirates' legend Andrew McCutchen.
Josh Bell's power stroke is back. He cracked his 35th on Saturday night, and will likely join Christian Yelich as 40-home run hitters in the division. What a year for Bell, it's all finally coming together for him.