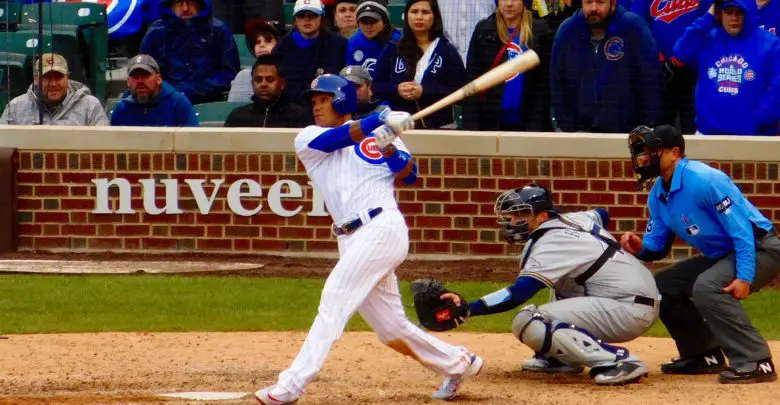 Addison Russell Becoming Unplayable as Offense Evaporates
Baseball players are creatures of habit, slaves to a routine that must be followed explicitly in order to allow them to perform at their peak capacity. The need for more structure was expressed during last season's exit interviews, leading to Joe Maddon creating lineups a series at a time instead of game by game. One of the most vocal Cubs when it comes to craving regular playing time is Addison Russell, who talked about a lack of experience at second base leading to mental miscues and credited everyday reps at Iowa for his hot hitting there.
"I felt like I got back to the original me," Russell said after posting a 1.060 OPS with four homers in 15 games with Iowa. "Playing on a consistent basis had a lot to do with it."
Since returning to Chicago after a July demotion, however, Russell has shown nothing to indicate that Maddon should give him any sort of everyday time. Were it not for Javy Báez's thumb injury creating a void at short, there's no reason for Russell to get regular at-bats as the Cubs push through the stretch run.
His .266 average and .677 OPS on the season don't say much for his performance at the plate as it is, but those numbers have gotten much worse in the last three weeks. Russell's .170 average and .516 OPS are good for just a 31 wRC+ that even the highest degree of defensive acuity can't make up for. Aside from the two homers he's run into, his at-bats are rarely the least bit competitive. To wit, the middle infielder has been worth -0.2 fWAR in that time, worse than 31 other Cubs who've recorded a plate appearance since August 16.
This isn't about some sort of agenda against a player, it's a simple matter of the Cubs needing to field the best possible team on a daily basis. And as soon as Javy is able to resume his duties at short — fingers crossed for a clean MRI — Russell's playing time must be limited to defensive replacement duty. Heck, that might be best even if Javy's forced to miss more time. The way Jason Heyward has been hitting lately, the same could be said for him.
This Cubs team is should be too good to be depending on negative-WAR players in key positions at this point.
Ed. note: My first instinct had been to close this with a line about how publishing it meant Russell would homer in the game, which sure would have looked prophetic.