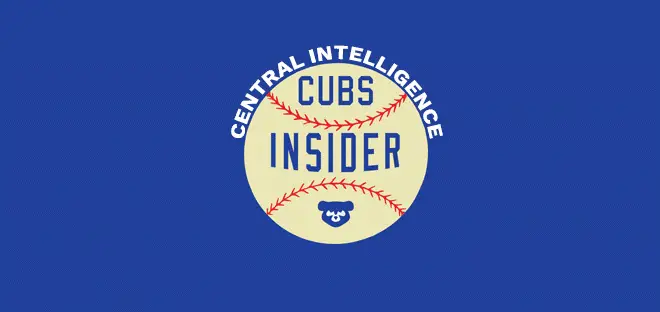 Central Intelligence: A Look Around the Division for Week of September 1
There is less than a month left in the season and the Central champion looks pretty clear, but as we saw in 2018, strange things can happen.
St. Louis Cardinals
They continued their hot streak this week with a 5-3 week and are 3.5 up on the division with an 80-62 record.
Jack Flaherty has a 0.85 ERA in the second half. A big reason for their surge has been the starting pitching and young arms like Flaherty are certainly helping matters.
Rangel Ravelo, who had been in the minors for 10 years prior to this season, hit his first major league home run against the Giants on Thursday. What a moment for the 27-year-old.
Paul DeJong set a new career high for home runs on Thursday, smacking his 26th.
Chicago Cubs
A 3-3 week has the Cubs at 76-65, just 1.5 ahead of the Diamondbacks for the second wild card spot.
Things are going from bad to worse for the Cubs as Javier Báez has a hairline fracture in his thumb and may be out for the rest of the season.
Willson Contreras came back and cracked his 20th home run on Tuesday against the Mariners. He is the third Cubs catcher with multiple 20-home run seasons.
A member of the 2016 world champion team set a new record this week. Jorge Soler set a new Royals single-season record for home runs with 41.
Milwaukee Brewers
A 4-2 week has the Crew at 73-68. They are 3 games out of a wild card spot and 6.5 out of the division. This squad doesn't die.
Christian Yelich is somehow having a better season than last year. He became the first player in seven years to hit 40 home runs and steal 30 bases in a season on Saturday night.
Jimmy Nelson returned from the injured list on Thursday against the Cubs, pitching two scoreless innings.
Brent Suter made his 2019 debut after Tommy John surgery on Monday. He pitched 2.1 innings, giving up one run against the Astros.
Cincinnati Reds
A 3-5 week has Cincinnati at 66-77.
Pitcher Michael Lorenzen started a game in center field this week. He went 0-for-3 with a walk.
Eugenio Suarez continues to put up impressive power numbers. He hit his 40th homer against the Cardinals last Sunday and his total is now up to 42.
Joey Votto has scored 1,000 runs in his career after crossing the plate Friday night. Nobody will ever wear 19 in Cincinnati again.
Pittsburgh Pirates
A .500 week has Pittsburgh at 62-80.
Colin Moran faced his brother when the Marlins came to Pittsburgh earlier this week. Brian Moran, who was making his MLB debut, won the battle with a strikeout.
Alex McRae made a spot start Friday night in place of Joe Musgrove who was scratched with a foot injury. McRae pitched five innings as the Pirates ended up winning 9-4. A 2020 audition perhaps?
There was a scary moment for rookie Mitch Keller when he was hit by a line drive Tuesday and had to leave the game. Thankfully, he is okay and throwing again. With Jameson Taillon already missing 2020, another lengthy injury would devastating to their pitching staff.