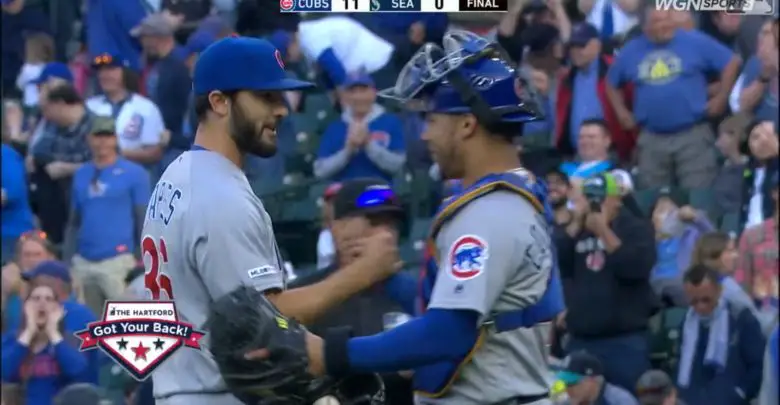 Cubs Recall Dillon Maples from AAA, Active Roster at 37
The Cubs announced Thursday that they have recalled righty reliever Dillon Maples from Triple-A Iowa, putting the active roster at 37 players. This is Maples' fifth stint with the Cubs this season, in which time he's gone 1-0 with a 6.75 ERA over 11 appearances (9.1 IP). He's held opponents to a .182 average and has struck out 14 (13.51 K/9), but he's also walked 10 (9.65 BB/9).
The Jekyll and Hyde nature of his performance is something Maples has never quite been able to overcome, so he's just as likely to strike out the side as he is to walk the bases loaded. For instance, he struck out 19 and walked eight over his last 10 games with Iowa with some insane splits. He registered 13 strikeouts with no walks across six of those games, but walked eight with five K's in the other four.
Boy, could the Cubs use Good Maples here down the stretch as they search for answers in a bullpen that will be without Craig Kimbrel for at least another few days.