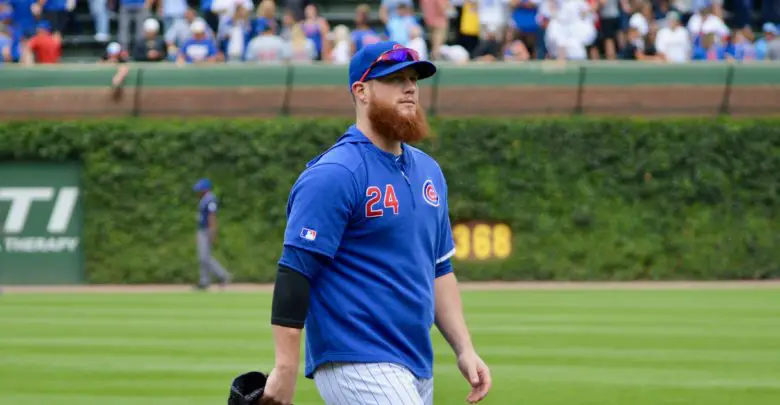 Craig Kimbrel Throws 16 Pitches in Sim Game, Possible Return This Weekend
Craig Kimbrel worked off the Wrigley Field mound Tuesday afternoon. The Cubs closer was placed on the injured list with right elbow inflammation on September 5th. All the reports from today's outing sounded positive, and the Cubs are hoping to get Kimbrel back sometime this weekend, though there is still no definitive timeline.
16 pitches for Kimbrel facing Robel García off the Wrigley mound. Handful of breaking balls, but mostly heat.

— Sahadev Sharma (@sahadevsharma) September 17, 2019
Maddon concurs it's possible Kimbrel returns this weekend, no sim game scheduled for Kintzler

— Mark Gonzales (@MDGonzales) September 17, 2019
Tommy Hottovy on Kimbrel's simulated game: pic.twitter.com/9hL08L9afn

— Mark Gonzales (@MDGonzales) September 17, 2019
If Kimbrel's body responds well to today's work on Wednesday, the Cubs may have a clearer picture on when exactly we can expect Craig back in the Cubs bullpen. Needless to say, a healthy Craig Kimbrel would be quite helpful as the Cubs get ready for this final stretch of the season.