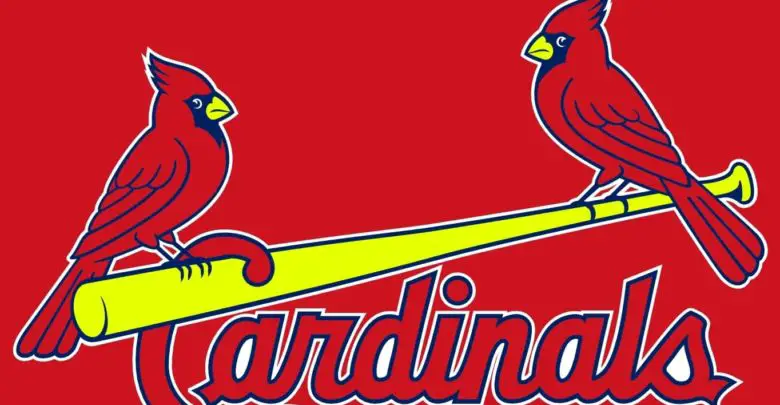 Cubs vs Cardinals Series Preview (September 19-22): TV and Game Info, Starting Pitchers, Insights
This is what everyone wanted, right? Cubs-Cardinals for seven games at the end of the season. While it would certainly be better to be three games up rather than three games down, the Cubs still control their own destiny in terms of making the playoffs. Even though they're now tied with those pesky Brewers as well, the Cubs can guarantee themselves at least a Wild Card and would certainly make a case for the NL Central crown if they can overcome the Cards.
However, the Cubs can't worry about tomorrow and they can't worry about the playoffs. At this point in the season, the mantra has to be, "Win today." Then rinse and repeat nine more times.
Coming into the most important series of the year, the Cubs have been an enigma of late. Check that — they've actually been an enigma all year long and for most of the past two seasons. This recent bout of inconsistency shouldn't be too surprising given the way the season has gone thus far, but scoring 55 runs in four games and then managing just four in your next two games is a bit disconcerting. Especially given the fact that one of those games was started by a guy with a 5.11 ERA.
Nicholas Castellanos (162 wRC+) and Kyle Schwarber (150 wRC+) have carried the offense since the former came to town, but they'll need some help from the other big names on the ball club with Javier Báez and Anthony Rizzo out due to injury.
Willson Contreras has been good since coming back from his own injury, but he hasn't played every day either. At this point in the season, he's going to have to if the Cubs want to make the postseason. If the Reds series is any indication, it's likely Contreras and Victor Caratini will fill the first base and catching slots in the lineup, switching back and forth as needed. The Cubs are also going to need Kris Bryant to revert back to his Pirate-series level mashing after he struggled against Cincy, going just 1-for-11 over the three games.
Tommy Edman (2.9 fWAR in 82 games) has been a revelation for the Cards since coming up in June, and he's been their hottest player in September. Hitting an even .300, Edman has five home runs, 11 runs, and 10 RBI so far in 17 games this month. Cubs nemesis Paul Goldschmidt has been getting on base like crazy, so that's great news. Not. His .441 OBP and .529 SLG in September, coupled with 16 RBI already means the Cubs should really stay away from him if possible.
Other than those two, no one else has really been hot, so the Cubs and Cards look pretty similar on offense right now with two guys carrying their respective teams. The pitching match-ups are lined up on paper to give the Cubs the advantage in three of the four games, but you know what that means at any point during the season, let alone in a pennant race between rivals.
The Cole Hamels-Dakota Hudson matchup in the third game is a bit concerning, but the way baseball seems to work it will probably be a 10-2 Cubs win. Hudson has won six of his past seven starts and has only given up eight earned runs over that span to lower his ERA half a run. Hamels, on the other hand, has struggled since coming back from his oblique injury and has dropped four of five decisions in that time.
Game Time and Broadcast Info
Thursday, September 19 at 6:15 CDT on FOX
Friday, September 20 at 1:20 CDT on ABC-7
Saturday, September 21 at 1:20 CDT on WGN* (Last home game broadcast on WGN)
Sunday, September 22 at 1:20 CDT on NBC Sports Chicago
Starting Pitchers
| | | | | | | | |
| --- | --- | --- | --- | --- | --- | --- | --- |
| Date | Pitcher | Age | T | W/L | ERA | FIP | K/BB |
| 9/19 | Kyle Hendricks | 29 | R | 11-9 | 3.26 | 3.73 | 4.48 |
| | Jack Flaherty | 23 | R | 10-8 | 3.05 | 3.64 | 4.04 |
| 9/20 | José Quintana | 30 | L | 13-8 | 4.37 | 3.87 | 3.27 |
| | Michael Wacha | 28 | R | 6-7 | 4.76 | 5.69 | 1.96 |
| 9/21 | Cole Hamels | 35 | L | 7-7 | 3.92 | 4.21 | 2.41 |
| | Dakota Hudson | 25 | R | 16-7 | 3.35 | 4.99 | 1.61 |
| 9/22 | Yu Darvish | 33 | R | 6-7 | 4.02 | 4.29 | 3.88 |
| | Miles Mikolas | 31 | R | 9-14 | 4.29 | 4.26 | 4.52 |
What to Watch For
Hendricks is 6-2 with a 1.75 ERA at home this season. It would be an inauspicious start to the series if the Cubs can't take game one.
Anthony Rizzo. It's doubtful we see him in this series, but the 5-7 days he was supposed to wear his boot falls on this series and getting positive news about the team leader could boost morale. For that matter, getting positive news on Javy could help as well.
Will Schwarber continue his monster second half and get to 40 home runs and 100 RBI? He's currently at 37 and 91, so there's a legitimate chance.
Craig Kimbrel coming back will make a difference in the bullpen, but that would require scoring runs early in the game to give him a chance to pitch.
The Cubs offense has been Jekyll and Hyde the past week, so will we see 47 runs in this series or 10?
The Cubs are currently 51-26 at home. They're also 40-24 during day games. If they're going to make up ground in the NL Central, the last home series of the year is the place to make headway.
Will Joe Maddon let Goldschmidt beat them? It's a simple question and it should have a simple answer. If there is one guy the Cubs decide to not let beat them in this series, it should be him. Period.