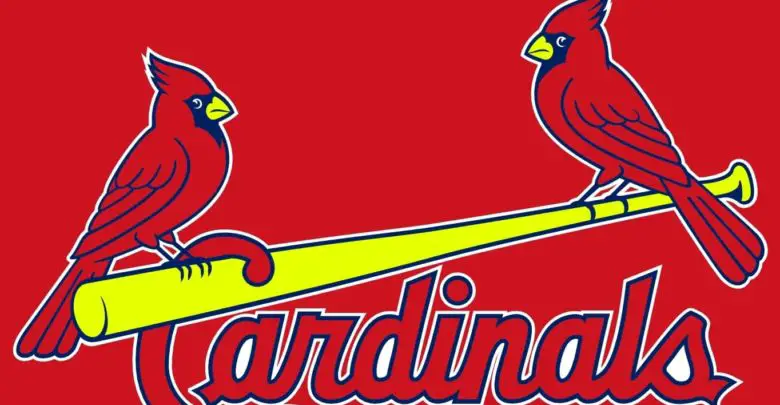 Cubs vs. Cardinals Series Review: Redbirds Sweep Cubs to Brink
Seventy-six point seven percent.
That's where FanGraphs had the Cubs' playoff odds after their 8-2 thrashing of the Cincinnati Reds on Monday. Were those comfortable odds? No, not really. I remember thinking of them as distinctly uncomfortable at the time I saw them. Sadly, I'm one of those people that tends to check the odds every morning.
Needless to say, those numbers have grown far worse, almost unfathomably so, with the Cubs failing to win either of the subsequent games in that Cincinnati series and failing to do anything but disappoint in what was to be a big four-game set with the St. Louis Cardinals.
Despite the sweep, the series was anything but a thrashing. The Cardinals won each game by just a single run. For those keeping score, that's one run-of-the-mill 2-1 loss and three others that have sprinted into contention for worst loss of the 2019 season. That competition, by the way, is growing increasingly fierce and the losses of this series will have their own play-in bracket to make it into the general tournament.
It's probably not hyperbole to suggest that we just watched one of the club's worst regular season series in at least a decade. As uncomfortable as those 76.7% odds may have seemed at the time, they represent a 74.1% improvement on the team's odds of qualifying for postseason play as of this writing.
For those of you that aren't so great at math, that adds up (or rather, subtracts to) the Cubs having a 2.6% chance of making the playoffs. It's not what you want.
Results
Key moments
As I've said a few times over the last week or so that the Cubs have been losing, I've consistently envisioned this space as a spot to share some of the video highlights of big moments in Cubs wins. As such, we've had more narrative than video lately and that will remain the case for this series.
However, we did get an unambiguously awesome moment in this series. In what surely would've stood out as a bigger moment on a more successful Cubs campaign, Anthony Rizzo returned from his brief time off well ahead of schedule, all in the name of being there for his team's last gasp effort at the division.
And he did more than just show up.
Rizzo's 27th home run of the season tied the game in the 3rd inning and served as a reminder of just how great baseball can be. Sadly though, it's unlikely to get the lasting recognition it deserved due to the multitude of bad things that followed.
The Cubs entered the 9th inning trailing 4-1 before an inspired rally featuring contributions by Nicholas Castellanos, Kris Bryant, Ben Zobrist, Willson Contreras, and Jason Heyward tied the game at 4-4. Nico Hoerner wasn't able to drive Heyward in as the winning run at second, which, if you're like me, got your pessimism flowing.
After all of that, Craig Kimbrel surrendered the go-ahead run with one out in the 10th inning via a home run by Matt Carpenter. Sadly for Kimbrel, it wouldn't be the last key moment of this series he'd be involved in.
Friday's game was more of a ho-hum kind of loss compared to the absolute backbreaker that preceded it. The Cubs took an early 1-0 lead in the 2nd inning as Kyle Schwarber scored on a fielding error by outfielder Tommy Edman.
That lead would hold up for several innings before reliever David Phelps walked two without recording an out. Steve Cishek relieved Phelps and didn't produce notably different results, eventually giving up a two-run single to Yadier Molina to stake the Cardinals to a 2-1 lead which they wouldn't relinquish.
Saturday's game was a thrilling back-and-forth affair that I'd direct you to Cubs Insider's game recap of for all the details. There were too many seesaw moments to count, with the Cubs' most notable coming in the form of a go-ahead two-run home run from Tony Kemp in the bottom of the 7th inning.
That 9-8 lead would hold for an inning and no more. In what was less a dagger and more of a double-bladed lightsaber, the Cardinals again did a number on Kimbrel, who had been brought in to convert the save. Molina and Paul DeJong smacked two home runs before Kimbrel had been on the mound for two full minutes. The Cardinals would hold onto their 9-8 lead and deal the Cubs a real contender for their worst loss of the season.
The series finale joined the parade of misery, because of course it did. The Cubs took a 2-1 lead on the strength of a a 6th inning go-ahead home run by Castellanos. It looked like that lead might hold up behind an absolutely brilliant Yu Darvish.
Darvish struck out 12 Cardinals over the course of the game and completed eight innings with a 2-1 lead. For reasons that shouldn't require explanation, Joe Maddon preferred to ride a dominant Darvish into the 9th inning in an attempt to secure a victory in the Cubs' final home game of the year.
Like everything else good in the world, it didn't last. A dubious attempted catch by Albert Almora Jr. allowed the Cardinals to start the inning with a leadoff triple by Tyler O'Neill, who was shortly thereafter driven in by Dexter Fowler. Paul Goldschmidt drove in the eventual winning run.
And that, my friends, was that.
Who's hot
Showing no signs of lingering issues from his Sunday ankle injury, Rizzo did everything he could to stave off the fate that his team ended up suffering anyway. Tony recorded six hits in 11 at-bats and smacked that aforementioned home run.
Despite surrendering the lead in the 9th inning, it's hard not to be impressed with Darvish's performance and the way he's charged toward the finish line in 2019. Over his last 15 starts, Darvish has struck out 132 men and walked only 9, recording a 3.28 ERA in the process.
Who's not
It feels almost mean to put Kimbrel on the list, but is anyone colder? Each of the three home runs he surrendered in this series were among the most disastrous results that the Cubs have faced all season. The Cubs desperately needed Kimbrel to get the job done, but for whatever reason — injuries, rust, age — he failed spectacularly.
Before suffering a leg injury in Sunday's series finale, Bryant had been scuffling in this series. He reached base only four times in 13 plate appearances and hit .222/.323/.444 over his last seven.
Bottom line
There's nothing great to report here, friends. In the way that Cubs fans talk about 2003's five-game September set against the Cardinals and clinching the division in St. Louis in 2017 as defining moments of this rivalry from one end, Cardinals fans will surely spin their own narratives about this series and its significance to their side of the rivalry.
As a result, the Cubs have been eliminated from contention in the National League Central and all but eliminated from the hunt for the Wild Card, too. If there's any chance of a miracle, it's hard to imagine the Cubs have even a single loss to spare the rest of the way. Even with a 6-0 finish, the odds are stacked against them.
Baseball can take us to some soaring heights, the likes of which we've been lucky enough as Cubs fans to experience quite a bit of over the last five years or so. But as we've been reminded over these last two Septembers, the lows can be positively subterranean.