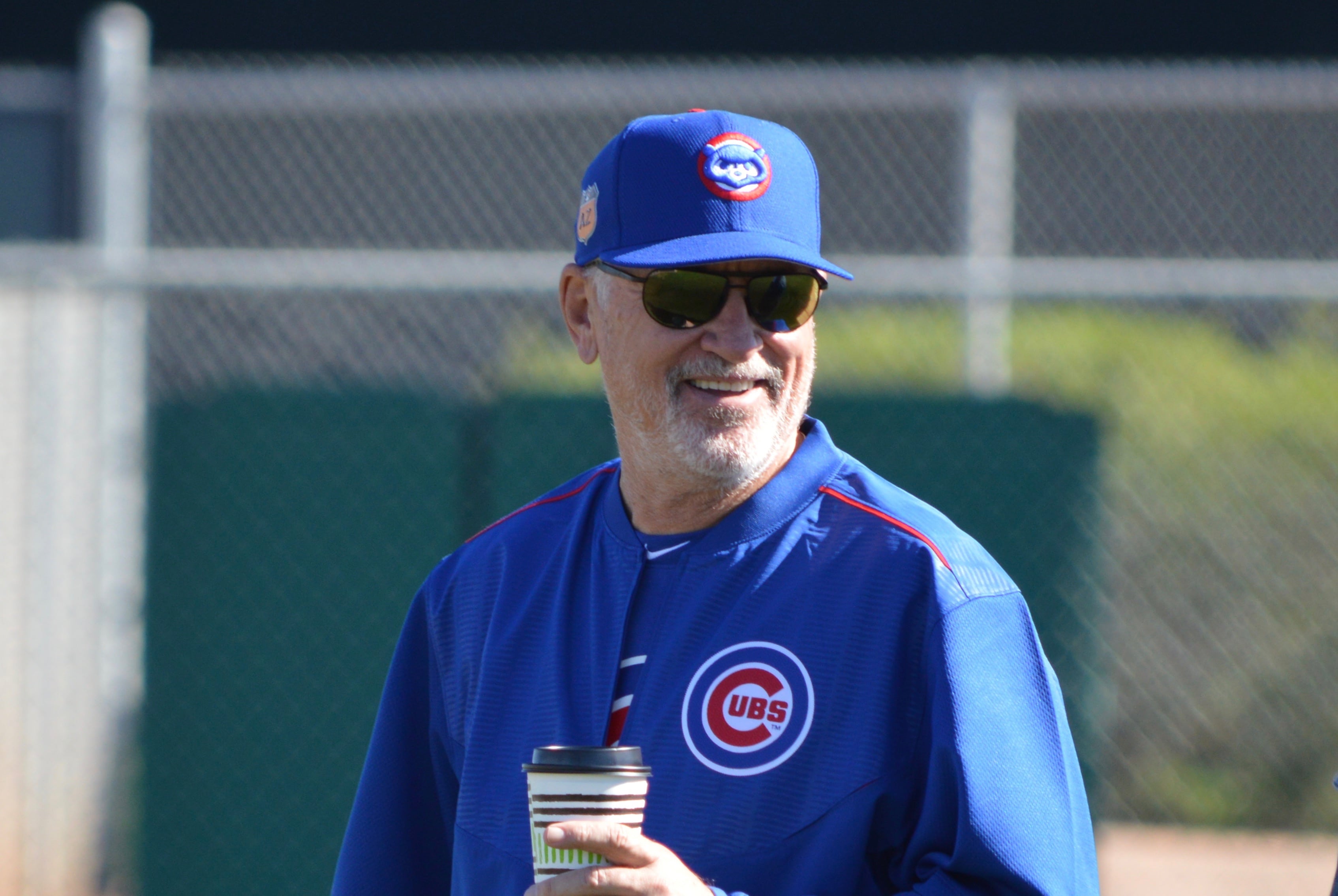 Joe Maddon Was Perfect for Cubs at One Time, Now Is Perfect Time to Move On
Joe Maddon was the perfect man for the job when he came to Chicago ahead of the 2015 season. He's been the best Cubs manager in any living fan's lifetime and deserves some kind of statue or flag at Wrigley Field for what he has accomplished. All the same, the Cubs need to move on and find their next leader.
We don't know for sure what decision the Cubs will make within the next week or two, but the odds of a Maddon extension seem about as slim as the Cubs' playoff hopes at this point. The team will be paying for the next several seasons, not for what has previously been accomplished. Maddon said during his introductory press conference that "60 is the new 40," but now he's the oldest and one of the highest paid managers in the game.
No Cubs fan will ever forget November 2, 2016, and I'm convinced that night never would've happened without November 2, 2014. That's the day Maddon was officially hired to manage the Cubs and I don't believe another manager on the planet that would have been a better fit.
From that very first presser, he laid out his mantra: "Never let the pressure exceed the pleasure." He inherited a talented team filled with a good mix of veterans and a lot of young players, all of whom were playing under the burden of more than a century of futility. Maddon's calm, cool, and confident approach is what made the Cubs tick.
More than a few of you may be saying, "But the Cubs won in spite of his terrible moves in the World Series!" Believe me, I was screaming at my TV when a lot of those moves were being made. Even acknowledging a number of head-scratching decisions, let's be real honest here: Without Maddon, the Cubs wouldn't have even been in that position in the first place.  Let's also not forget that they trailed 2-1 in the NLCS, and of course 3-1 in the World Series. They needed that calm, cool, and confident leader in charge to do the unthinkable, and that's exactly what they had.
There's a reason it's called "manager" instead of "coach" in baseball. You can question Maddon's in-game decisions all day, that's been a big part of the last five seasons. But he has mastered how to manage personalities, injuries, the ebbs and flows of a long season, etc. Maddon is up there with the best of them when it comes to working the clubhouse.
Would a regular lineup help the offense? Maybe. Maybe not.  The Cubs didn't have a problem with Maddon's lineups in his first few seasons. In fact, some would argue Joe's changes made the Cubs better.  In 2019, the Dodgers and Brewers had just as many different lineups as Maddon's Cubs.  Situational hitting is still the main issue, but it's at least possible the current roster would benefit from a more regular daily lineup.
Maddon's tenure in Chicago has been nothing short of amazing. Even though fans wanted more from the last three seasons, they would have taken the World Series title and various other accomplishments in exchange for a little subsequent disappointment every single time.  Under Maddon, the Cubs won 18 post-season games. They won nine post-season games in the previous 70 seasons.
So I hope Maddon is remembered as a Cubs legend he is…and I still believe there should be someone else leading the team in 2020.
There's plenty of blame to go around, from ownership, to the front office, to players simply not performing to their capabilities. But at some point, it comes back around to the manager who's gone through several hitting and pitching coaches and whose contract is about to expire. It's very possible Maddon's approach has simply grown stale and his effect has worn off as players have matured and need a different form of motivation.
It's also possible that the Cubs will miss Maddon if they don't hit a home run with their next hire. At this point, however, change is necessary and a new voice is needed. All good things must come to an end.
It's impossible to deny what Maddon did for the Cubs over the course of his tenure in Chicago. For once, Cubs fans know what it feels like to have major expectations every year.  So here's to Joe Maddon, a Cubs legend. And though it's time to move on, we know that legends never die.