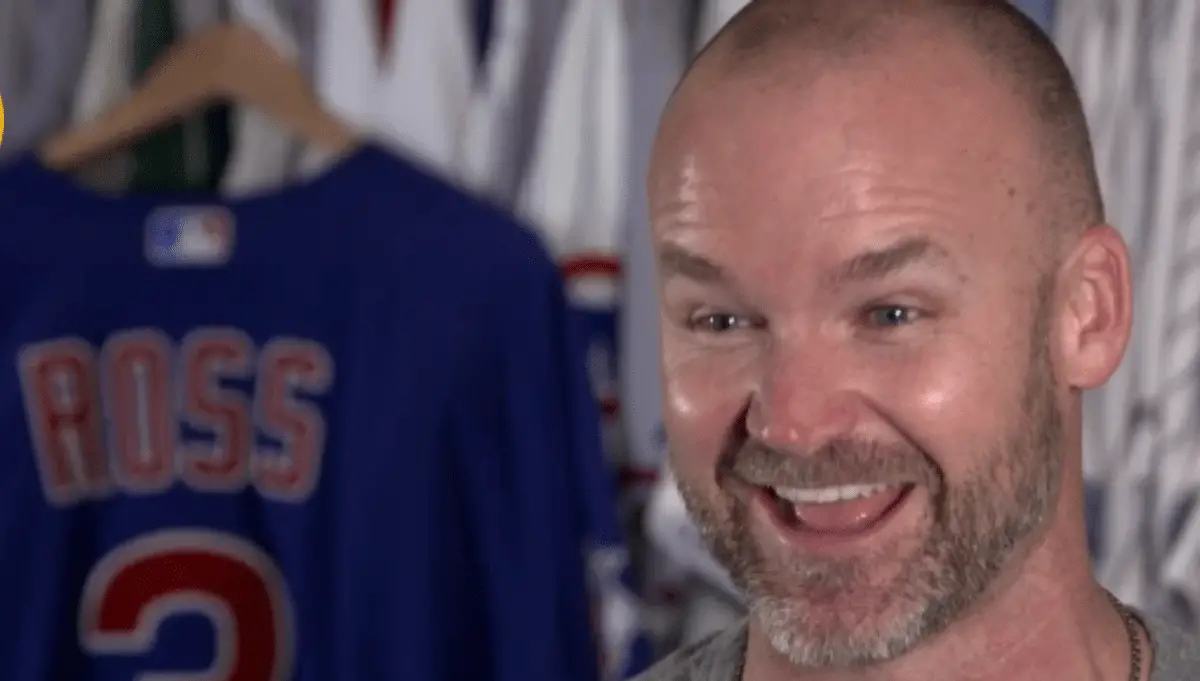 The Rundown: Cubs Managerial Debate Continues, Schwarber a Second-Half Beast, Cards & Dodgers Both Win
Though the Cubs have yet to even interview a single candidate for their open managerial position, most of the social media debate has been focused on Joe Girardi and David Ross. Specifically, the argument comes down to the preference of an experienced or inexperienced individual. Without diving into it too deeply, it would seem that Theo Epstein prefers someone with no experience, as the majority of the potential hires would all be first-time big league managers.
A fair number of people around baseball believe the Cubs' job is David Ross' if he wants it. The bigger question may be: how badly does he want it?

— Jon Heyman (@JonHeyman) October 2, 2019
Oft-mentioned potential interviewees Ross, Mark Loretta, Will Venable, Raúl Ibáñez, and Astros' bench coach Joe Espada all lack the experience of Girardi or, as some are starting to suggest, Dusty Baker. But why is experience something so many Cubs fans think the team needs? The problem in Chicago seems to have been a lack of execution, so whoever steps in is going to have to be well-versed in teaching fundamentals, particularly when it comes to baserunning and fielding.
To suggest that Epstein needs to find a manager who can whip the Cubs into shape seems completely out of touch with the proper ways of leading modern athletes. Sports offers the rare occurrence where the work pool often makes more than its supervisors, and though that shouldn't be a factor, the idea that players need to be subordinate without fault to be better at their jobs is far-fetched. That's not to say that the inmates should be allowed to run the asylum, but hiring a nanny of sorts should not be the top priority.
Athletes who cannot properly manage themselves, and I'll use Addison Russell as a shining example, should not be rostered by the front office. Does anybody really believe that the attitude of "been there, done that, I know what to do" will make Russell a more alert ballplayer or better human being? Were that the case, teams would be knocking down the door to trade for the beleaguered shortstop.
Experienced managers understand the challenges of overseeing a game a little better than their inexperienced counterparts. That's inarguable, but it's really the only advantage that comes with veteran leadership. They've also developed habits that can be difficult to alter — i.e., you can't teach an old dog new tricks — and that's the knock against someone like Girardi.
Less-experienced leaders tend to work harder to impress, think outside the box, and approach problems from unique perspectives. They're also more attuned to modern athletes and better understand the complexities of managing diverse personalities.
But none of that matters. I find the idea that a manager should not be a lap dog to the front office, but that players need to be lap dogs to their managers, completely absurd. Players need to be an extension of their leader, and managers need to be an extension of the front office. One of the reasons the Dodgers win year after year is because that is the very definition of their hierarchy. If I'm Epstein, I'm looking for that type of conduit from the front office to the field, experienced or not.
Cubs News & Notes
MLB Playoffs
The Cardinals rallied with four runs in the 9th inning to stun the Braves 7-6 in Game 1 of their NLDS series. Everything seemed to come undone for the Braves when reliever Chris Martin left the game with an oblique strain before throwing a single pitch, forcing Luke Jackson into action. Paul Goldschmidt immediately left the yard and St. Louis rolled to a win.
The Dodgers manhandled the Nationals in the late game, winning 6-0. Walker Buehler, surprisingly named the Game 1 starter over Clayton Kershaw, threw six scoreless innings on 100 pitches, allowing a single hit while punching eight tickets. How dominant was his performance? He retired the last seven Washington batters using only 26 pitches.
Friday Stove
Mickey Callaway is out as manager of the Mets after two disappointing seasons. Girardi has been mentioned as the immediate favorite to replace him. Potential candidates also include Carlos Beltrán and Joe McEwing.
Despite the availability of Maddon, the Angels intend to interview a number of candidates to replace Brad Ausmus.
Ausmus will interview for the opening with the Padres.
Mike Matheny remains the favorite for the opening with the Royals, but it's not the slam dunk it seemed earlier this week..
MLB.com has an extended breakdown of all the managerial openings and all of the candidates pursuing those jobs.
On Deck
Though this breakdown should have nothing to do with the candidacy of Ross, it' still a great moment to relive.
Extra Innings
Give me a break. You would think Carlos Martinez fancies himself as Whitey Ford. At least the Braves know how to get into the reliever's head going forward.
The Cardinals weren't thrilled by how Ronald Acuña Jr. rounded the bases on his 9th inning homer, enough that Yadier Molina went to the mound to calm Carlos Martinez down afterwards.

Postgame, Martinez said: "I wanted him to respect the game & respect me as a veteran player."

— Joe Trezza (@JoeTrezz) October 4, 2019
They Said It
"We're not blowing anything up, per se. That's not the goal, but we're likely to see real change, real adjustments at various levels, most levels, of our baseball operation in some form or another." – Theo Epstein
Friday Walk Up Song
Games People Play by the Alan Parsons Project. It looks like the managerial carousel will represent the bulk of baseball rumors through the playoffs. Oh, and sorry…this may be the worst walk up song I've selected to date.