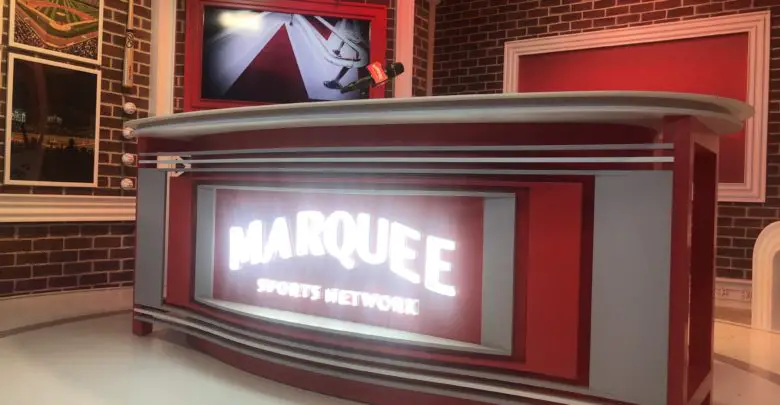 AT&T, Sinclair Agree to Multi-Year Deal for Carriage of Marquee Sports Networks Across Multiple Platforms
The first domino has fallen for the carriage of Marquee Sports Network, and it is a big one. Like, huge. Sinclair Broadcast Group announced Thursday that they have reached a deal with media giant AT&T for continued carriage of Sinclair channels across their three cable arms. In addition to hundreds of local stations and the 21 Fox RSNs Sinclair recently purchased, the announcement specifically included mention of Marquee.
Sinclair Broadcast Group, Inc. (Nasdaq:  SBGI), and AT&T have agreed on a multi-year agreement across DIRECTV, AT&T TV and U-verse for continued carriage of Sinclair's owned local broadcast stations and Tennis Channel, for future carriage of Marquee Sports Network, a regional sports network featuring games of the Chicago Cubs launching in 2020, as well as for the 21 RSN brands Sinclair recently acquired and the YES Network, in which Sinclair is a joint-venture partner.
This is a big deal for Cubs fans, as some industry experts predicted it might take well into spring training or even the regular season for carriage deals to be worked out. And while that still may be the case with some carriers, AT&T is a big enough player that this announcement gives Sinclair a great deal of leverage in other negotiations. That means you may very well know by the time the network goes live in February whether you'll have it or not.
If you're still unclear as to exactly what this means for now, it's really quite simple. If you live within the bounds of the Cubs' TV territory and you have one of the AT&T providers listed above, you will get Marquee. If you're in the Cubs' territory and have a different carrier, wait and see. If you're outside the territory, you'll need MLB.tv or a package through your cable provider.
As for cord-cutters, the Sinclair and Cubs have said they're trying to work out carriage deals with more non-traditional streaming services. There are no plans, however, to offer an à la carte streaming option that would allow users to purchase Marquee separate from an anchor package.
One other aspect of this that isn't known yet can't be overlooked is its impact on the Cubs' offseason plans. Since Marquee's revenue stream impacts payroll, a lack of carriage deals might have resulted in a decreased budget. Not that one deal will suddenly have the Cubs pushing payroll to $300 million or anything, but this is definitely a good sign.
Stay tuned for more information on this and other deals as they become available.