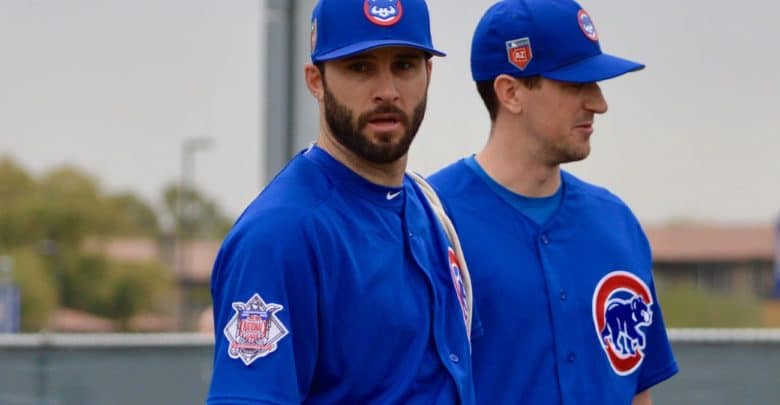 Cubs Will Pay Buyout on Brandon Morrow, Face Decisions on Several Other Options
Not that anyone expected otherwise, but Mark Gonzales reported in the Tribune that the Cubs will buy out both Brandon Morrow and Derek Holland rather than exercise 2020 team options on either. Morrow's option is for $12 million with a $3 million buyout, while Holland's $6.5 million option has a mere $500,000 escape clause.
Because those buyouts are guaranteed, they've already been calculated as part of the players' average annual values and won't count toward the Cubs' competitive balance tax obligations next season. That's good news for a team that already figures to be above the CBT threshold as a result of arbitration raises and other options. Not that bringing either player back at a total of $18.5 million was every really a consideration even with no luxury tax implications.
The Cubs are expected to pick up the options on Anthony Rizzo ($14.5 million) and José Quintana ($11.5 million), but the future is unclear for three other pitchers. Righties David Phelps ($5 million) and Tony Barnette ($3 million) do not have buyout clauses, nor does Kendall Graveman ($3 million). Phelps doesn't really offer much that can't be gotten from a younger, cheaper reliever and Barnette went AWOL after not being called up when Cole Hamels hit the IL, so both are likely gone.
Graveman, however, has a much more interesting case to be brought back. Despite his lack of contribution as he worked his way back from elbow reconstruction, he still has a minor league option remaining and would be under club control via arbitration for the 2021 season. Though it may not be as sure a thing as I made it out to be earlier this month, picking up Graveman's option gives the Cubs a flexible insurance policy.