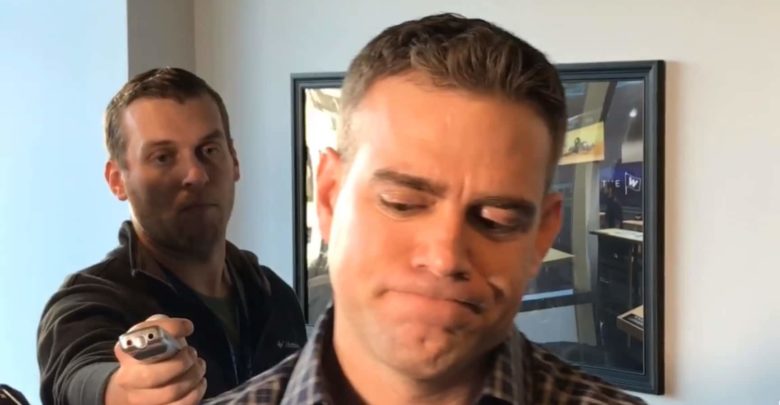 The Rundown: Looking at Potential Roster Decisions, Cubs Drop in ESPN Power Rankings, Top 50 Free Agents Ranked
Though Theo Epstein could possibly stay with the team beyond the 2021 season, the consensus among most writers is that he won't be back after 10 years with the organization. The Cubs' president of baseball operations will leave town the way Joe Maddon did, in a mutual divorce based solely on the desire to simply move on.
With that in mind, we can presume that the next two years will not represent any type of a rebuild, nor should we expect the Cubs to take a gap year in 2020 with the intent on winning it all in 2021 before sweeping changes are made at the top level of the organization. That possibility might legitimately exist if Jed Hoyer had a guarantee to take over for Epstein. There's nothing wrong with putting your first lieutenant into a position to immediately succeed, but don't believe for a second that the next championship-caliber roster will be built on promises or hunches.
Decisions are looming on a number of players, and there is probably going to be far more roster churn than you'd expect, so let's get into it.
Cubs News & Notes
Maddon has gone on record as stating he did not want to return to the Cubs this year. I'd hate to think Papa Joe was phoning it in during the final eight weeks of the season, though that might explain the general dugout malaise and a number of his failed hunches.
Third base coach Brian Butterfield and strength and conditioning coach Tim Buss will be joining Maddon in Anaheim. I've disliked Buss for quite some time, so to me this represents the best move of the offseason so far.
I despise way-too-early themed stories, but ESPN insists that MLB power rankings for next season, before the hot stove has essentially begun, are worth reading. Spoiler alert: The Cubs are not a playoff-bound team. Of course the Nationals, who could lose two of their best players, hold the top spot.
Saturday Stove
After weeks of deliberation that included three interviews with their top candidates, the Mets have officially named Carlos Beltrán as their new manager.
In Kansas City, Mike Matheny was announced as the team's new manager, replacing Ned Yost, who elected to retire at the end of the season.
The stove lights up officially at 5pm ET on Monday and MLB.com provides a little high level analysis of this winter's top 20 free agents.
CBS Sports provides a deeper dive into free agency, including potential suitors for baseball's top 50 free agents.
Aroldis Chapman would like an extension with the Yankees or he will exercise his opt out and enter free agency.
The Mets are likely to extend a one-year, $17.8 million qualifying offer to Zack Wheeler, and the right-hander is open to accepting it.
Extra Innings
Thanks everyone for the well wishes while I recover from my soft tissue infection. It means a great deal to me.
They Said It
"Whenever you don't make [the playoffs], it's horrible around here. That's not something we want to experience again. Next year is a priority. We have to balance it with the future and that's probably more important now than it was a year ago because we're now just two years away from a lot of our best players reaching their end of the period of club control with the Cubs." – Theo Epstein
Saturday Walk Up Song
I'm Digging You (Like an Old Soul Record) by Me'shell Ndegeocello. I'm going to dedicate November to female performers.