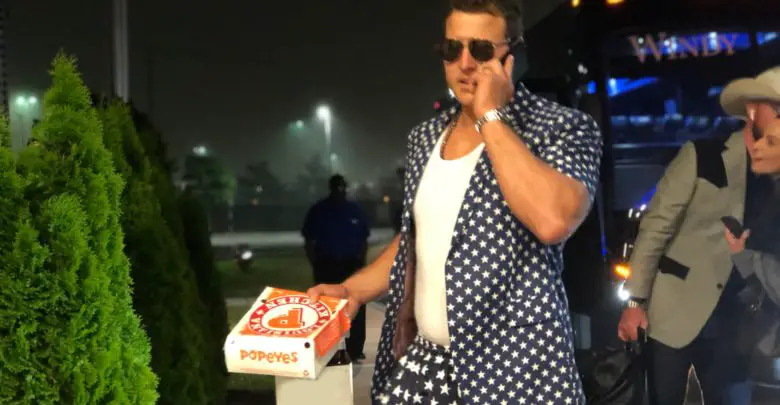 Anthony Rizzo Wins Third Gold Glove
Anthony Rizzo is having himself quite a day. Shortly after it was reported that the Cubs had picked up his $16.5 million team option for 2020, the elite first baseman took home his third Gold Glove. While Ednel Javier Báez not even being in the running for the award at shortstop casts a dubious pall over the whole process, Rizzo has clearly been one of the best defenders at his position since entering the league.
Congratulations to @ARizzo44 on his third #GoldGlove Award! pic.twitter.com/GpBoHuR5cJ

— Chicago Cubs (@Cubs) November 4, 2019
As good as he's been, however, this is maybe up there with his Platinum Glove in terms of being unexpected. The Cubs were laid low by poor defense all year long, so, while Rizzo wasn't one of the primary culprits, it's at least a little surprising that voters still saw fit to hand him the hardware.
You know how many times I had to run to cover first base for him to win the gold glove?
I'm 60 feet away from first base, but him? He's only 10 feet away.

But congratulations! #cubs #everybodyin #Joking https://t.co/9NLzKUYESz

— ダルビッシュ有(Yu Darvish) (@faridyu) November 4, 2019
But enough of all the downplaying, congrats to Rizzo on adding another signature piece to his trophy room.