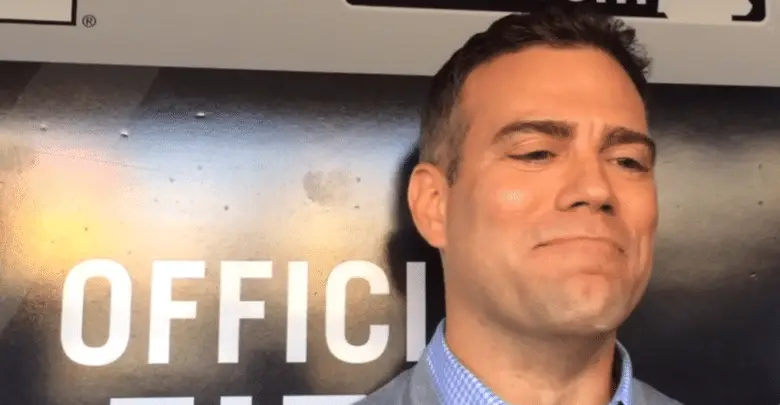 How Much Money Do Cubs Have 'Available' to Spend in Free Agency?
This offseason presents new challenges to the Theo Epstein-led Cubs because, for the first time, the team's status within their window of contention is unclear. From 2011-14, the Cubs were clearly rebuilding. From 2015-19 they were in a win-now mode. For 2020, they will need to address whether their current core is still good enough to compete.
Ultimately, that is not a question I can answer. I can, however, offer some useful information about how much money the Cubs have to address their problems via free agency. This is done by tracking their current payroll obligations and luxury tax situation, all of which is shown in this handy spreadsheet. And wouldn't you know it, said sheet now has a permanent home on our website.
;
In order to come up with a realistic payroll figure, I used the 2020 arbitration estimates from MLB Trade Rumors and assumed the Cubs would non-tender Addison Russell, who is projected to earn $5 million in arbitration. The Cubs already made the expected moves to pick up options on José Quintana ($10.5M) and Anthony Rizzo ($16.5M), while declining those on Derek Holland and Brandon Morrow. They then surprised me by declining a $3 million option on Kendall Graveman, who could have been a swingman in the bullpen.
I also made revenue predictions (available by clicking the tab in table above), as I documented in this recent article. The revenue predictions have been lowered since that article, after Cubs' management tempered expectations that the new Marquee rights deal will significant increase payroll in 2020. Even so, the Cubs have more money to spend in 2020 than they did in 2019. Whether they choose to spend it is a different issue. The result is roughly $32.2 million in available — for lack of a better term, since their spending is a choice — free agent money.
As of today, the Cubs still have about $1.1 million in cap room. If they choose to spend above the cap, this would be their consecutive second year doing so, putting them in line for a 30% tax on their first $20 million above the cap, and then a 12% surcharge added if they go over by $20-40 million. So the $32.2 million dollar figure I arrived at represents available money after all of this luxury tax has been paid.
I cannot predict how the Cubs will spend this money, but I can help you track it as it is spent. The embedded spreadsheet will be kept up to date all offseason as contracts are signed and trades are made, so you may want to bookmark it for future use as the winter rolls along.
Ed. note: Since this is a living, breathing document, things can change along the way. Thanks to some Twitter crowd-sourcing, we've been able to update a few items to take the amount from about $31.5 million when initially published to $32.2 million.