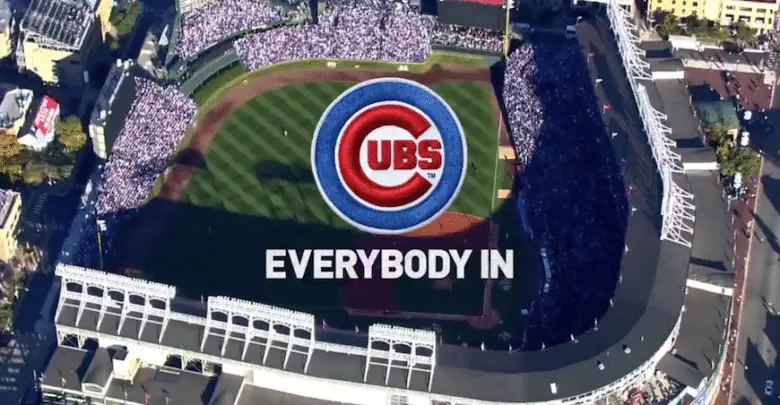 Cubs Season Ticket Prices Drop Slightly, Most Individual Tickets Increasing for 2020
The Cubs announced Wednesday that season tickets prices would drop by an average of 2.5%, though they said it was not matter of missing out on the playoffs. Instead, explained VP of ticketing Cale Vennum, the shift was due to the addition of more early-season home games. And it's not a uniform discount, as some sections will drop by as much as 6.5% while others will experience a slight increase.
"It's predominantly when you have six more games in March and April that obviously is going to factor in," Vennum explained. "So really strong sales, you combine that with a little different schedule next year, put all those factors together, that's what led to the 2.5% price decrease."
After opening with an extended road trip and playing just 12 home games in March and April this past season, the Cubs will have 18 home games during those months in 2020. Between the weather and the timing of the games, it's really a matter of having more contests at lower tiers of the dynamic pricing structure that led to the reduction in price.
For instance, there are 10 additional games in the lowest bronze (2) and silver (8) designations this season, some of which will fall early in the season. There are also five fewer marquee games, six fewer gold, and one fewer platinum, which means two additional games at the highest diamond tier. Those six most expensive games are highlighted by the home opener and the three games against the Red Sox from June 19-21.
So any price dip is really a function of timing, since the Cubs — or Marquee 360, the subsidiary that runs ticketing — expect another robust turnout even after they saw slight decreases at the gate in 2019. If they really want to make that happen, they may first need to change the tone of the rhetoric that they may not spend this winter.
"Our season ticket holders are obviously disappointed that we didn't make the playoffs last year," Vennum said Wednesday. "But they look at this team and still see a roster they expect to be really competitive for 2020. The feedback we've gotten around David Ross has been fantastic. Our fans are really excited to see him lead this team in 2020."
Man, if you're using the manager to sell tickets…
In fairness, Ross is really the only shiny new toy the Cubs have to play with until Eric Sogard or Chris Martin come strolling out to thunderous applause at Cubs Convention. So with season ticket renewal notices going out Wednesday, Vennum has little choice but to sell what little he's got.
The individual tickets may require a wee bit more work, however, as they're going up in price. According to Jon Greenberg of The Athletic, 66% of individual game tickets will see an increase of around $1-5 per game ($).
With 22 different sections, the Cubs have 132 price points in bowl and bleacher seating and 87 of them are seeing an increase in price on a per-game basis. The majority of unchanged prices (30 of 45) are in the diamond and bronze sections (most and least expensive), which only account for 15 games. All teams use data analytics and fan behavior to determine where pricing needs to be adjusted and the Cubs are especially active in this regard.
While specific pricing for those tickets won't be released until they go on sale in February, Vennum explained that are typically at least $5 more than season-ticket prices. That's not going to be easy to swallow for fans who were already paying the highest prices in MLB according to Fan Cost Index. According to data compiled by Team Marketing Report, it cost about $370 for the average family of four to attend a Cubs game.
Only the Astros ($313.38) and Red Sox ($354.54) joined the Cubs in exceeding the $300 mark, with only seven other teams were even above $250 in 2019. Depending on how the pricing shakes out, it's not inconceivable for the Cubs to kiss $400 next year. Fun times.
Might be a good idea to become friends with a season ticket holder, or just to monitor the secondary market for late deal.