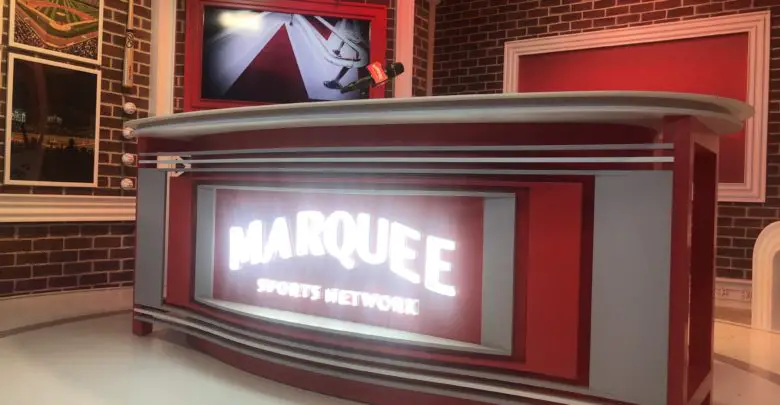 Sinclair Announces Marquee Carriage Agreement with Mediacom
Sinclair Broadcast Group announced Wednesday the signing of a multiyear carriage agreement with Mediacom Communications for Marquee Sports Network, which will go live in February as the exclusive home of Cubs baseball. This new deal expands access to the new regional sports network in certain parts of the Cubs' stronghold in Illinois, Indiana, and Iowa.
"We couldn't be more excited to bring Marquee Sports Network to Mediacom customers," read a statement from Cubs President of Business Operations Crane Kenney. "When you combine this deal with AT&T, we can guarantee that Cubs fans in our home territory across Chicago and the Midwest will have the ability to access the network next year."
Kenney was referring to last month's deal with AT&T, a huge coup that undoubtedly gave Sinclair more leverage with other providers. Marquee had previously reached an agreement to be carried by Charter Communications as well.
"Being able to provide Cubs fans with access to Marquee Sports Network through Mediacom is incredible," said Michael McCarthy, the network's general manager. "As we near the launch of the network, we look forward to giving fans the in-depth Cubs content they want and deserve through multiple providers."
While Marquee has yet to finalize much in the way of specific programming and on-air talent, both Len Kasper and Jim Deshaies are reportedly finalizing deals to remain together in the booth. Former Cubs Ryan Dempster, Doug Granville, Mark DeRosa, and Dan Plesac have been mentioned as possibilities for other roles.
Marquee will broadcast every Cubs Cactus League game and roughly 150 regular season games, along with a wealth of Cubs-adjacent programming. There could be other lower-tier local teams — not the White Sox, they're still on NBC Sports Chicago — in the mix as well. Expect to hear about additional carriage deals in the coming weeks.