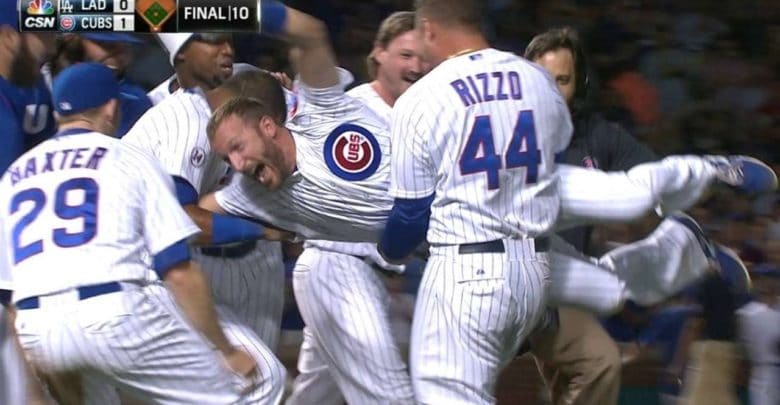 Chris Denorfia Won't Return as Cubs Quality Assurance Coach
If you were actually aware that the Cubs had a quality assurance coach prior to reading this, you're among a elite fraternity of hardcore coaching staff honks. Chris Denorfia, a former Cubs outfielder with a solid reputation around the league, took on the role this past season after being brought aboard in as a special assistant to the front office prior in early 2018. That couldn't been an easy job since he held to the lofty precedent set by the inimitable Henry Blanco.
Chris Denorfia won't be back as quality assurance coach with the Cubs. With a new regime there are obviously changes. Denorfia, the former outfielder, is extremely well-respected throughout the game.

— Jon Heyman (@JonHeyman) November 7, 2019
As for what Denorfia actually did, well, that's not entirely evident from his title. Based on the fact that he won't be moving forward as part of the new staff under David Ross, however, we can assume that he did not adequately assure the Cubs' quality. A lot of that may have come down to identifying and correcting some of the offensive issues that have plagued the Cubs for the past two seasons.
Not that this is a scapegoat thing, since an ancillary coaching change isn't going to suddenly turn the Cubs back into a collective on-base machine that scores runs on consistent basis. It's more a matter of the new boss wanting to bring some of his own guys in, and Denorfia was a Joe Maddon guy who simply didn't possess strong enough ties to Ross.
We'll be waiting with baited breath to see who's next in line to swim in Hank White's wake.