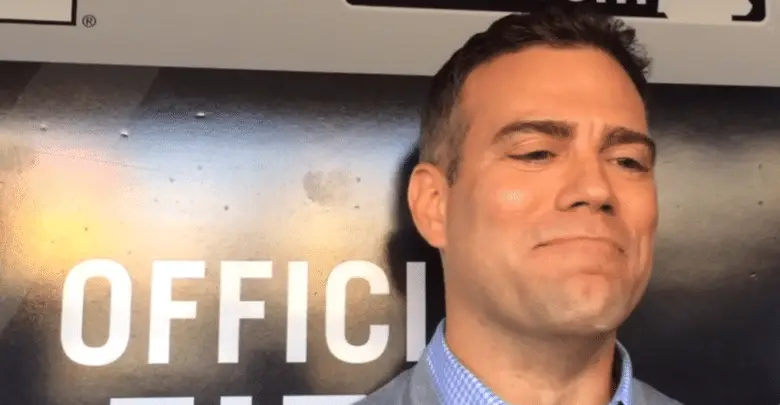 Cubs Can't Whiff on Pitching Staff, Especially if They Go Cheap
I've recently gotten into sports betting due to it's broad legalization and the advent of apps that allow you to make wagers from the palm of your hand. The added emotional investment is fun for me, and limiting myself to $5 on any single bet ($2 is more the norm) means I'm never pushing beyond what I'm comfortable losing. Thanks, Wake Forest. Anyway, I'm saying all this because it's kind of how the Cubs are attacking the construction of their pitching staff this winter.
So far, all we've seen are longshot prop bets that cost next to nothing and are likely to fail. If they pay off, however, you're talking about reaping the return on +1000 odds. The Cubs picked up Jharel Cotton for cash from the A's and put in a waiver claim on CD Pelham from the Rangers. The latter is far more intriguing because he's a lefty who can kiss triple digits, but neither is a guy you'd trust to hold down a 40-man spot at this point.
Still, they can't just go through the whole offseason picking up players they hope will eventually clear waivers, which means spending a little guaranteed money. Even then, however, we're not looking at laying big money on heavy favorites like Gerrit Cole and Stephen Strasburg. You can probably rule out a safe bet like Zack Wheeler, the line on whom appears to be moving up, and other proven vets looking for multi-year deals may also prove to be too rich for the Cubs' blood.
So what does that mean?
Simply put, it means the Cubs can't whiff when it comes to the guys they add to the rotation and bullpen. If that sounds familiar, it's because I wrote more or less the same thing about their offseason in general just about a month ago. Not the first time a writer has walked back over his own footsteps, I'm just being more transparent about it. Besides, I'm sitting up in a makeshift bed in my daughter's hospital room as I listen to cars go by on I-64 in St. Louis, so inspiration is sort of at a premium.
In any case, the point here is that the Cubs are going to have to assume significant risk when it comes to the pitching staff. That means, like it or not, fans are going to have to get used to the idea of retreads, rehabs, and rebirths. Lefty Kwang-hyun Kim could fit the bill as a guy with a limited repertoire who could ride his slider to moderate success after a solid career in the KBO. Maybe Dellin Betances doesn't see his market develop to the projected $7-12 million AAV and can still get back to his elite relief performance.
There are many other names out there laden with potential, so it's just a matter of which direction the Cubs choose to take. But the thing is, they're not really in the same position I am when I'm laying down those piddly bets on the Bears to cover and hit the over. While the Cubs' massive revenues could easily have them eating losses on big bets all day long, they're limiting themselves to playing at the for-entertainment-purposes-only level. At the same time, however, they're fulling expecting to win.
That's a recipe for disaster when the stakes are as high as they are on the North Side, which means Theo Epstein and Jed Hoyer absolutely must win on their pitching bets. For as much as everyone likes to talk about getting on base and hitting with RISP, the staff has had far too little margin for error these past two years. So of course it's a great idea to hold that unit together with duct tape and bubble gum for 2020.
As doomy and gloomy as that all sounds, I don't mean this to be a premature indictment of what is going to come out of the next two months. Quite the opposite, really. The point here is to properly calibrate everyone's expectations for the types of pitchers the Cubs are going to target, and to understand that there could very well become legit options out there in the bargain bin. At the same time, you've got every right to be pissed about not even being in the conversation for any top free agents.
And hey, if all else fails, just call Brailyn Marquez up early and see what he can do. I'm only like 5% serious there, but you do eventually reach a point at which you would rather see what the kids can do than crossing your fingers that a 35-year-old with two Tommy Johns in his past can put up his one requisite decent outing in every five.
I'll be honest, folks, I'm not sure I even said anything right there. But my back is wrenched from this "bed," I'm fiending for coffee, and I'm reasonably sure I'm not getting any sleep either of the next two nights. In other words, I feel exactly like Epstoyer should about the task at hand this winter.