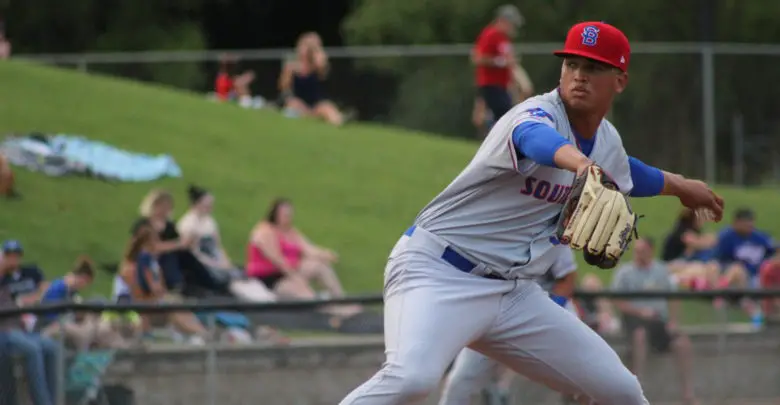 Baseball America Opens Prospect List Season with Bold New No. 1, Reworked Top 10 for Cubs
Between now and spring training, most of baseball's top talent evaluators will be putting out their top prospect lists for each major league organization. That started with Baseball America, which began the prospect frenzy with their release of the Cubs' top 10 prospects which included a new #1 prospect. They also included a prospective list of who they see in the 2023 lineup.
The Top 10
BA is usually pretty conservative when it comes to changes in their lists and they are often slow to move somebody off a top spot. They took a small risk when they snuck teenagers Ethan Hearn and Richard Gallardo onto their top 10 list back in August. That same list had Brailyn Marquez ranked 5th and recent draft picks Chase Strumpf and Ryan Jensen ranked Nos. 7 and 8, respectively.
Some changes for the newest rankings were warranted because a lot of action took place through the end of the season. Marquez and Cory Abbott had monster months in August, as did Nico Hoerner who made it to Chicago in September. Brennen Davis helped lead South Bend to a title in mid-September, while Miguel Amaya looked very good in the AFL through mid-October. As a result, I expected to see a little player movement, mainly just a reshuffling of the order.
That wasn't the case at all when the new list was released (subscription required), headed by flame-throwing lefty Brailyn Marquez. I thought he would move up to 3 or 4, but not all the way to the top spot. Hoerner is slotted at No. 2, with new entries Riley Thompson and Cory Abbott making the cut as well. Thompson and Abbott do have legitimate arms and share a fiery competitive nature that bodes well for their careers.
Adbert Alzolay is out of the top 10, along with Richard Gallardo, but BA is still high on Brennen Davis and Cole Roederer. Still just 20 years old, that latter pair should be together next year at Myrtle Beach.
2023 Projected Lineup
Out of all the things that stood out from the rankings, the future lineup was probably the most interesting considering the status of most of the position-player contracts. What I wanted to see was who BA thought was going to stuck around and which young prospects they think could be ready by 2023.
Here are the position players in their crystal ball:
C: Willson Contreras
1B: Anthony Rizzo
2B: Nico Hoerner
SS: Javy Baez
3B: Kris Bryant
OF: Jason Heyward, Brennen Davis, Kyle Schwarber
Baseball America also listed a possible rotation, adding Marquez, Thompson, and Abbott to veterans Yu Darvish and Kyle Hendricks (who would both be in their final years). The publication also anointed Ryan Jensen as the closer of the future.
Michael McAvene is missing from this list, as is Gallardo, and there is not even a mention of Tyson Miller or Jack Patterson. It's impossible to take away anything concrete from a projection of three years in future, except to say that the Cubs have plenty of depth coming.
Best Tools (subscription required)
This next portion of the article is proprietary, so we're not going to give away all the secrets. We can tell you that Davis took home most of the position-player honors while Marquez shared with Patterson, Miller, and Kohl Franklin, on the pitching side.
As for when the other publications will release their lists, FanGraphs and Prospects Live could be any day. MLB Pipeline typically drops after the first of the year and Baseball Prospectus has the Cubs slated for January 7. Last but not least, Keith Law's list comes out closer to spring training.