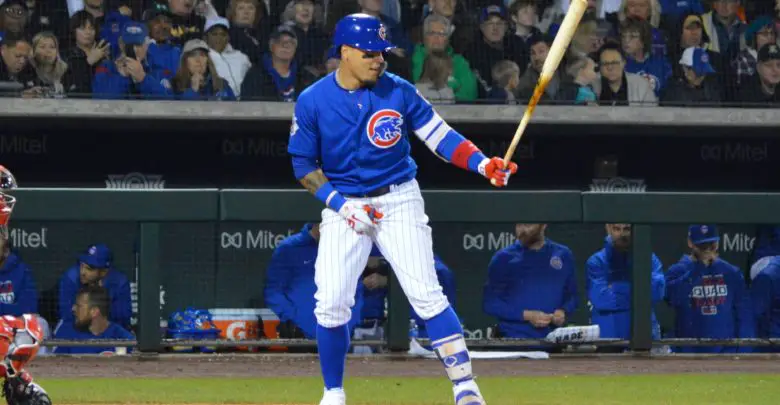 Change in Pitchers' Two-Strike Approach Contributed to Javy Báez's Offensive Dip in 2019
Javy Báez began last year batting .303 with 13 homers and a .375 wOBA through May. But the all-star shortstop produced exactly league average offensive numbers for the rest of the season (wRC+ 100), not all of which may have been the result of the lingering effects of a heel contusion.
Pitchers made a crucial adjustment against Javy as the season wore on, increasing their frequency of low, outside sliders with two strikes. Before June, pitchers would throw two-strike sliders low and away to Javy at a 40% rate. For the rest of 2019, Javy saw similar off-the-plate sliders at an 80% rate.
That change in the book against Báez was validated throughout the season as he swung and missed at nearly 90% of sliders that dipped away. We see in the figures below that his whiff rate before and after May 31 was nearly identical, giving pitchers more of a reason to continue throwing sliders with two strikes.
It makes sense that the next stage of improvement for Báez would be against those diving sliders. He may be the most electric player in MLB, but pitchers will keep targeting this obvious weakness until he can prove that it's unwise for them to do so.
People call him El Mago because what he does on the field seems too good to be true, but Báez is one of the smartest, most instinctual players we've seen in years. He's also made adjustment after adjustment each and every season, adapting to cut down his whiffs at various points along the way (hello, Hunter Strickland in the 2016 NLDS).
Don't be surprised if Báez makes the necessary adjustments in 2020 and forces the scouts to try, yet again, to find a weakness in his swing.