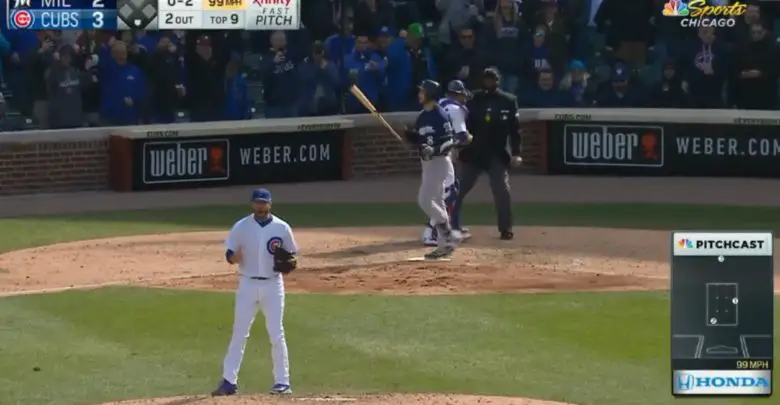 Cubs Indeed Working to Bring Brandon Morrow Back on Minor-League Deal
It was first reported last month by Gordon Wittenmyer that oft-injured reliever Brandon Morrow was interested in returning to the Cubs on a minor-league deal. That interest was of course mutual, given Morrow's ability, the Cubs' need for cheap bullpen help, and the low risk of the deal. I'll say that a little louder for the folks in the back: A minor-league deal carries virtually no risk for the Cubs.
"I don't believe Brandon would sign with anyone else until the Cubs decide what they want to do," Joel Wolfe, Morrow's agent, told Wittenmyer. "The Cubs invested a lot of time into Brandon, and money, of course, and Brandon feels a certain sense of loyalty and obligation back to the Cubs to stay with them if they want him on a minor-league contract or something like that."
If you're wondering why nothing has been done despite both sides wanting to make something happen, it's because of the Rule 5 Draft. Should the Cubs ink Morrow prior to December 12, he'd automatically be eligible for the draft and could be plucked away for a mere $100,000. Even with their budget issues, the Cubs aren't trying to flip their former closer for such a paltry gain.
As such, logic held that they'd remain in touch with Morrow's camp in order to finalize something later in December. That strategy was confirmed by 670 The Score's Bruce Levine, who tweeted Friday that the Cubs are indeed working out a deal with Morrow that is likely to be concluded by the end of the month.
The Chicago Cubs working with relief specialist Brandon Morrow on coming back. It would be a minor league deal . Most likely end of December conclusion .

— Bruce Levine (@MLBBruceLevine) December 6, 2019
Once this gets done, Morrow will join Jharel Cotton, C.D. Pelham, and Dan Winkler in a group of high-ceiling relief pickups the Cubs have made recently to bolster the 'pen. The floor is pretty low on some of those guys too, maybe even below sea level, so no one should put expectations on them as either individuals or a collective. The Cubs certainly aren't, or at least they'd better not be, so let's hope we start seeing some more foundational moves soon.