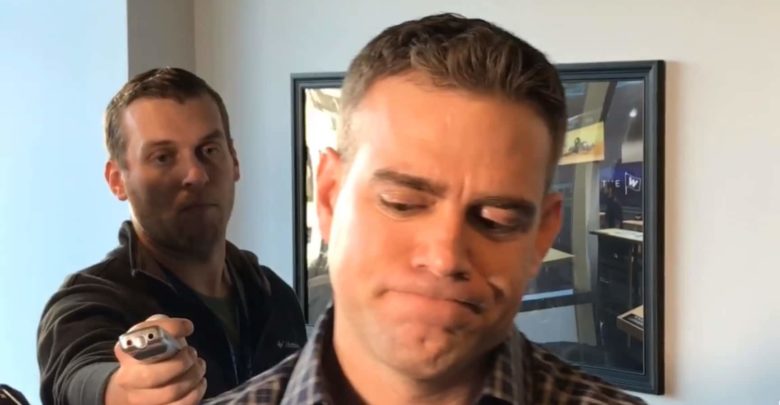 One Agent Says Cubs Can't Afford Pitcher for More Than $4 Million
I hope you've got plenty of potassium chloride at the ready, because this latest report of the Cubs' thriftiness is way too bland to swallow plain. It's been made very clear that the Cubs have little to no payroll room and will have to move money to add even low-level free agents, so what Gordon Wittenmyer heard Monday at the Winter Meetings about the team's frugality didn't raise eyebrows. An unnamed agent's sales job, on the other hand…well, check it out.
"We offered them a middle-of-the-rotation guy that wouldn't have cost them more than $4 or $5 million, and they said they couldn't do anything until they cleared some payroll," the agent said.
So you mean to tell me that in today's market, one in which even back-of-the-rotation guys are getting eight figures, you're marketing your guy at half of that? The irony of this is that a pretty solid guess has this statement coming from someone at ACES, the agency that reps righty Josh Lindblom. You know, since he's not an ace.
The Cubs had reportedly engaged with Lindblom earlier in the winter, but Jon Morosi tweeted that other teams have gotten "more heavily involved" since. That also fits with what Ken Rosenthal reported recently about the Cubs "telling representatives of even low-budget free agents that they need to clear money before engaging in serious negotiations."
Source: #Cubs, free agent Josh Lindblom have had discussions this offseason, but it appears other clubs are more heavily involved now. Lindblom, the 2019 KBO MVP, grew up in West Lafayette, Ind., fewer than 150 miles from Wrigley Field. @MLB @MLBNetwork

— Jon Morosi (@jonmorosi) December 9, 2019
A former second round pick out of Purdue, Lindblom spent the last three seasons in Korea after flaming out with the Pirates in 2017. The 32-year-old hit his stride in 2019, posting a 2.50 ERA over 194.2 innings to earn the league MVP award. Because of his age and questions related to his previous MLB performance, he's projected to land a contract in the neighborhood of $4 million AAV over two or three years.
If the comments above really were related to Lindblom, which anecdotal evidence suggests could be the case, there is obviously a little more strategy at play. Or maybe the agent is just shocked that the Cubs, a team in need of a cheap starter, can't scrape together a few million greenbacks to land one. And if they won't splurge for Lindblom, there's no way in hell they're getting Dallas Keuchel, in whom they've shown interest recently.
Working backwards on the financials doesn't paint a pretty picture, either, since the Cubs would need to clear at least as much room on the current payroll as they'd add with a new contract. Maybe even more if they want to produce a net negative impact on their total figure. That would be a mistake, by the way, since it would almost certainly mean parting with one or two impact players in order to add a pitcher or position player who might be little more than a practical space-filler.
But hey, maybe things will all break exactly the right way and we can all be pleasantly surprised.
Ed. note: It was apparently not Linblom's agent, who has been too busy owning people online and celebrating that aforementioned MVP award to be at the Winter Meetings.
https://twitter.com/1Way_2/status/1204452129760403456?s=20