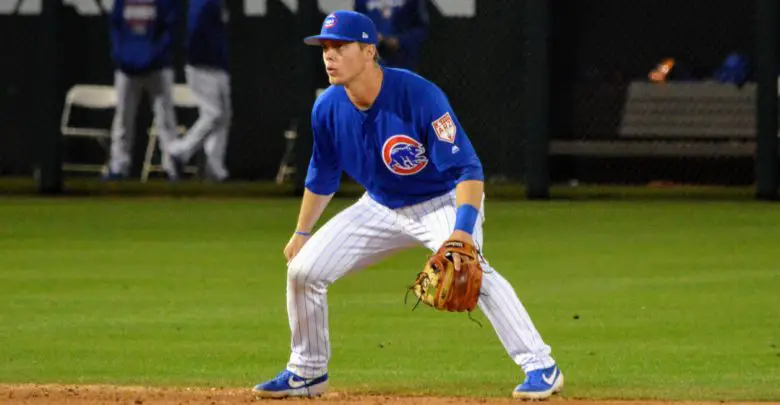 Baseball Prospectus Features 4 Cubs Prospects on Top 101 List
In 2017, the Cubs placed four prospects on Baseball Prospectus' Top 101 list: Eloy Jimenez, Ian Happ, Albert Almora Jr., and Trevor Clifton. A year later, they had none. Only Nico Hoerner made the list last year, and he was all the way down at No. 86. In spite what the last two years had shown, I was hopeful for a big change when this year's top 101 dropped.
Baseball America's top 100 put Brailyn Marquez at 37, Hoerner at 40 and Brennen Davis in the 90's. On Saturday, MLB Pipeline put Hoerner at 51, Marquez at 68, Davis at 78, and Miguel Amaya at 95. John Sickels of The Athletic placed only Hoerner in his top 100 ($), but stated that Marquez and Davis just missed. There was no mention of Amaya, which I found a bit strange considering how Prospects Live named Amaya as their top Cub back in December. 
I didn't feel much certainty heading into BP's latest release, other than knowing Hoerner would be ranked highest. After that, the BP organizational list of two weeks ago dictated that Amaya, Marquez, and Davis would fall on the list in that order. So let's take a look at where they landed.
41. Nico Hoerner – This is a decent spot for him, but he'll lose his prospect status with 57 more MLB at-bats.
78. Miguel Amaya – Some lists love Amaya, some don't. The 21-year-old should have a good year at the plate in the more hitter-friendly Southern League.
84. Brailyn Marquez – The Cubs are really high on Marquez, who could be in Chicago by next year if he continues to mature.
92. Brennen Davis – With just 50 games of full-season A-ball under his belt, BP is probably holding out for a little more. But a 160 wRC+ at South Bend is just a harbinger of things to come.
I thought Adbert Alzolay might sneak onto the list, thereby giving the Cubs two pitching prospects in the top 101, but it was not to be. Based on the fact that BP placed Kohl Franklin at No. 6 on their top 10 Cubs list, however, we should see their burgeoning pitching talent coming through. And that's really thing about the Cubs system: There are more guys coming. Lots of them.
This marks the midpoint of the prospect list season. Keith Law and FanGraphs have top 100s coming while Law, Fangraphs, John Sickels, and MLB Pipeline will all put out their team lists next month.