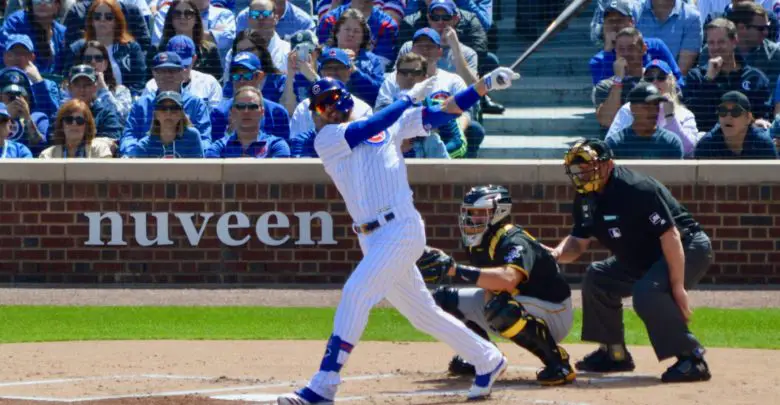 Kris Bryant Isn't Mad at Cubs, Doesn't Feel 'Unwanted, Underappreciated'
Kris Bryant isn't mad, he's just disappointed. And even that might be taking it a little too far for the mild-mannered third baseman who some people somehow think is just meh despite a list of accolades longer than my…well, it's long. That was an Ocean's 11 joke for those who thought I was simply being crass. But while Bryant may be taken for granted by some corners of Cubs fandom, he's not feeling that way about how the team views him.
Which is to say the Cubs don't actually "have a player that feels unwanted, underappreciated, and believes the organization openly lied during the arbitration hearing." That depiction came from USA Today's Bob Nightengale, who cited sources close to Bryant and/or the situation to paint the All-Star as a malcontent. Thing is, that was never the case at all and the piece has since been amended to say only that the two sides have "agreed to disagree."
Gordon Wittenmyer of the Sun-Times subsequently wrote that Bryant "harbors no ill will whatsoever" toward the organization and is simply focused on preparing for the season. That is a far more accurate appraisal and fits with what Cubs Insider has been told more than once. Remember, the long-awaited outcome of Bryant's grievance has been fait accompli since it was originally filed in late 2015.
How can you be disappointed by a result you've known for years was coming? You can't be. That said, Bryant probably isn't really happy about the incessant trade rumors that have increased in frequency this winter. With the grievance decision comes even more talk about a potential deal, with Nolan Arenado's name suddenly being thrown back into the mix by the folks at ESPN.
Without regurgitating everything I wrote earlier in the day, I'll simply say that Bryant is an earnest man who means what he says. He's also someone who is perfectly happy avoiding unnecessary drama, so it's easy to believe he's just keeping his head down and getting to work rather than combing social media to argue with people who think he's mediocre. In the end, people are going to believe what they want to believe when it comes to heavily nuanced matters like this.
I guess all I'm really trying to say here is that it's important to apply context to the reports you get on this and other topics. That doesn't mean always listening to CI when it comes to Bryant, though you could certainly find worse sources of information. But when it comes to an outlet that isn't exactly known for accuracy, maybe take a little time to bump what you read up against additional reporting and then apply a little common sense.
Bryant's tenure with the Cubs hasn't been determined at this point and, though I still believe both sides can find a solution, we may not know for sure until much later. Perhaps now that the grievance is settled and the bigger point about service time has been made by Scott Boras the MLBPA, Bryant no longer has to serve as a pawn and can just play baseball.