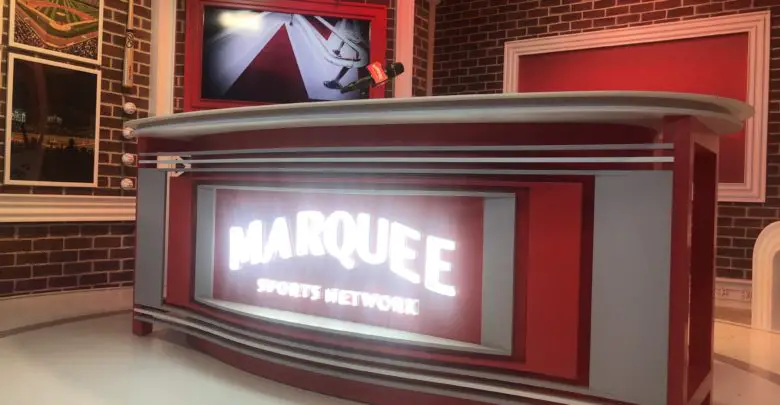 Marquee Network Reaches Carriage Agreement with Hulu
Cord-cutting Cubs fans, rejoice.
Marquee Sports Network announced Monday that it has reached an agreement with streaming platform Hulu to carry the new regional sports network on Hulu+ Live TV. Subscribers will have access to Marquee, which will feature nearly every Cubs spring training game, at least 145 regular season games, exclusive Cubs content, and original sports programming.
Marquee will debut Saturday, February 22 when the Cubs open their Cactus League slate against the Oakland Athletics in Mesa. New and existing Hulu subscribers may be able to watch the network at that point.
Ed. note: A representative from Hulu indicated to a CI reader that Marquee will not be available until the first regular season game on March 26. I am reaching out to confirm.
"We are thrilled to partner with Hulu and add them to our growing list of over 30 affiliates who will carry the network," said Mike McCarthy, Marquee's general manager. "We've heard from countless Hulu subscribers who were keenly interested to see their favorite baseball team. And now, they will!"
Just as with their other offerings, Hulu subscribers will be able to access Marquee via tablet, computer, laptop, mobile device or smart TV through the Hulu+ Live TV service. The Cubs and Marquee have been adamant that they'll reach agreements will all the major streaming services, so this deal could very well open the door to others with YouTube TV and more.
While it's unlikely Marquee will have all of its carriage arrangements in place by the start of spring games, you can expect to see more announcements coming over the next few weeks. A deal with Comcast's Xfinity service remains the white whale, and sources have told Cubs Insider that an agreement might have to wait until as late as May. So, uh, stay tuned on that front.
Oh, and for those of you wondering if this opens the door to fans outside the Cubs' regional broadcast territory, the answer is no. Even though Hulu is available nationwide, fans outside the territory will be blacked out from live game broadcasts. Same goes for DirecTV subscribers, though at least Hulu patrons have a little more wiggle room in that regard.
By that I mean having the ability to mask or mirror IP addresses when viewing on mobile or tablet, not that I'm advocating the circumvention of rules in any way. As always, please feel free to ask questions in the comments below.
Ed. note: I keep taking this knowledge for granted because I've been covering the topic for so long, but I realize not everyone has had to pay attention to it prior to this season. The easiest way to understand it is that nothing changes as far as your ability to watch games, which is to say that if you had to watch via MLB.tv in the past you still have to subscribe to that service.
If, however, you've previously been able to watch on NBC Sports Chicago or a regional syndication of either WGN or ABC 7, you are in the Cubs' territory and can watch via Hulu or other provider that carries Marquee. If you're outside the Cubs' territory and have a provider with Marquee, you'll have access to all content other than live game broadcasts.
See map below for specifics and check here to see about coverage in your area.