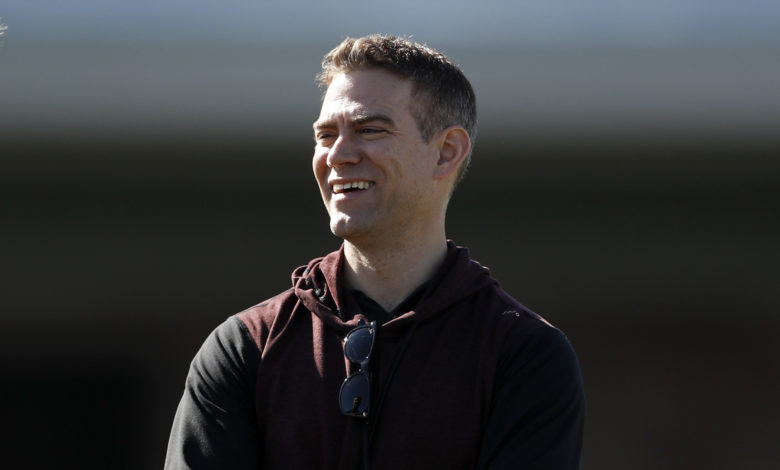 Cubs Well Positioned to Adapt to MLB's New Rule Changes
MLB officially announced several rules changes last week, most of which have already been discussed at length over the past few months. However, there are a few wrinkles and tweaks to roster and usage rules, almost all of which are focused on pitching. Now that we know for sure what guidelines will be in place for the coming season and beyond, I thought it would be worthwhile to review whether and how it might color the Cubs' offseason.
While it's been painfully obvious for some time now that financial considerations were the chief motivator of the team's moves, it appears as though their strategy may have been informed by these new rules. That is particularly true of a bullpen based largely on bulk and featuring several buy-low pitchers with big velocity readings and high upside.
You can find all the new rules below, then we'll meet up on the other side to discuss a few of them.
Three-Batter Minimum: The Official Baseball Rules have been amended to require the starting or any relief pitcher to pitch to a minimum of three batters, including the batter then at bat (or any substitute batter), until such batters are put out or reach base, or until the offensive team is put out, unless the substitute pitcher sustains injury or illness which, in the umpire crew chief's judgment, incapacitates him from further play as a pitcher. The three-batter minimum will become effective in 2020 Spring Training beginning on Thursday, March 12.
Rosters through August 31, Postseason: Active Roster limits from Opening Day through August 31 and including Postseason games shall be increased from 25 to 26. In addition, Clubs will be permitted to carry a maximum of 13 pitchers from Opening Day through August 31 (plus Postseason games).
September Rosters: From September 1 through the end of the Championship Season (including any tiebreaker games), all Clubs must carry 28 players on the Active Roster. In addition, Clubs will be permitted to carry a maximum of 14 pitchers during this period.
Two-Way Player Designation: Players who qualify as "Two-Way Players" may appear as pitchers during a game without counting toward a Clubs' pitcher limitations. A player will qualify as a "Two-Way Player" only if he accrues both: (i) at least 20 Major League innings pitched; and (ii) at least 20 Major League games started (as a position player or designated hitter) with at least three plate appearances in each of those games, in either the current Championship Season or the prior Championship Season (for 2020 only, this will include 2019 as well as 2018). The Club must designate that player as a "Two-Way Player" in advance of that game. Once a Club designates a qualified "Two-Way Player" that designation will remain in effect, and cannot change, for the remainder of that Championship Season and Postseason.
Position Players Pitching: Any player may appear as a pitcher following the 9th inning of an extra inning game, or in any game in which his team is losing or winning by more than six runs when the player enters as a pitcher.
Extra Player Rule: The previous "26th player rule" will be replaced with the "27th player rule" for all applicable Championship Season games prior to September 1. The 27th player shall not count toward any pitcher roster limits described above. Thus, a Club may designate 14 pitchers in games under circumstances where the Major League Rules would permit a 27th Active player.
Injured List Reinstatements and Option Period for Pitchers: Clubs may not reinstate pitchers or Two-Way Players from the Injured List until 15 days have elapsed from the date of the initial placement for such injury – an increase from 10 days. In addition, the option period for pitchers will be lengthened from 10 days to 15 days.
Reduction in Challenge Time: Managers will now have up to 20 seconds to challenge a play instead of 30.
First up is the three-batter minimum, which figures to make LOOGYs an endangered species if it doesn't prompt their outright extinction. This would have been a nice rule for last season since it would have meant avoiding the disastrous Derek Holland experiment. Though he'd actually performed well against left-handed batters — only left-handed batters, not switch hitters who were weaker on the right side — he was used improperly throughout his time in Chicago.
The Cubs figure to have at least two lefties in the 'pen throughout the season, with Kyle Ryan and Brad Wieck standing out from the pack. Ryan pitched to relatively neutral splits and Wieck has put up heavy reverse splits in limited MLB action. They also went out and got former Ranger CD Pelham, a flame-throwing southpaw who has typically put up better numbers against righty batters.
The bullpen, on the whole, has been built to withstand natural attrition, the rate of which will likely be accelerated by the aforementioned requirement and the new 13-pitcher maximum. Several of this winter's acquisitions have option years remaining and can shuttle back and forth to Iowa, with many of them capable of handling multiple innings in the process. That will be important as the relief corps is called to support a rotation that isn't expected to compile big innings.
Moving back to a 15-day IL for pitchers will place additional emphasis on staff depth, with the limitation on position players taking the mound contributing to a much lesser extent. That brings us to two-way players, which figures to be a bigger topic as a result of the other changes. Though the Cubs don't have such a player near the active roster just yet, they acquired outfielder Jerrick Suiter in the minor league portion of the Rule 5 draft with the intention of converting him to a pitcher or dual threat.
Shohei Ohtani is clearly the most popular such player in today's game, but Michael Lorenzen gained a little notoriety after making six starts and playing 89 innings in the outfield for the Reds last season. A team that can roster a 26th man capable of holding his own in the field and on the mound would be at a distinct advantage by essentially having a 14th pitcher. And since you're talking about a reliever in most cases, with Ohtani as a major exception, someone like Suiter with a big fastball and legit hammer could work his way up quicker than a typical pitching prospect.
Len Kasper will no doubt be happy with the limited September rosters, which have been trimmed to 28 after previously including the entire 40-man. That may led the Cubs to reconsider calling Nico Hoerner up last season and could mean delaying similar late-season call-ups as rewards for strong performance in the minors. Teams will also need to be more intentional when it comes to giving their starters adequate rest, since there won't be as many fill-ins available over the final month.
The Cubs didn't base their offseason moves solely around the changes they knew were coming, and maybe they simply backed into this strategy by coincidence, but it does seem that they're well-positioned to take advantage of the new rules.