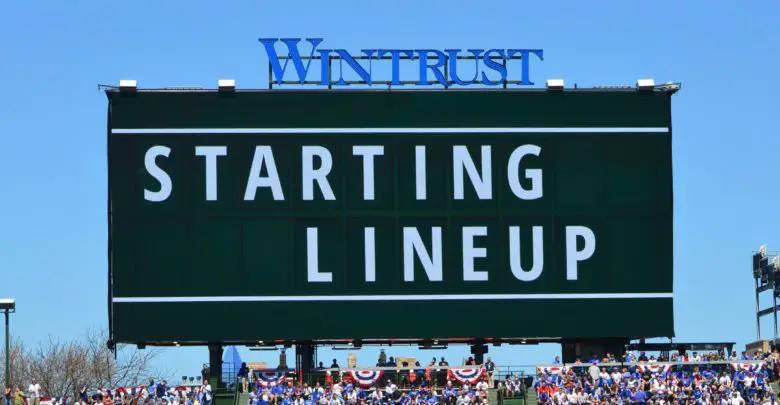 Chicago Cubs Lineup (2/23/20): Happ Leads Off, Phegley DH, Chatwood Pitching
The Cubs will try to extend their undefeated spring when they hump it over to Camelback Ranch to face the Dodgers in their second Cactus League contest. Last night's 12-2 romp over the A's got Marquee Sports Network off to a good start, though availability issues prevented a lot of fans from actually watching.
Ian Happ leads off in center, Kyle Schwarber is in left, Victor Caratini is catching, Hernán Pérez plays third, and Josh Phegley is at DH. Daniel Descalso is at second, Nico Hoerner plays short, Noel Cuevas is in right, and Corban Joseph finishes out the order at first.
Tyler Chatwood will be on the mound to start this one, but he'll probably log just one inning before giving way to a revolving door showcasing the Cubs' bullpen depth. Even if Chatwood isn't out there long enough to pick up any real trends, you'll at least get a look at a bunch of pitchers you've never seen before. Who knows, maybe a couple of them will surprise you.
Manager David Ross is still out with flu-like symptoms, so bench coach Andy Green will be responsible for changing pitchers every inning. If Ross isn't careful, Green's going to lead the Cubs to consecutive wins and create a quarterback controversy.
First pitch is scheduled for 2:05pm CT and will be available on Marquee or MLB.tv, which doesn't black out spring training games and may even be available as a free trial for the time being. 670 The Score won't be airing the game over terrestrial airwaves, though you should be able to find audio on the MLB app.
https://twitter.com/mlbastian/status/1231618093195001856?s=21