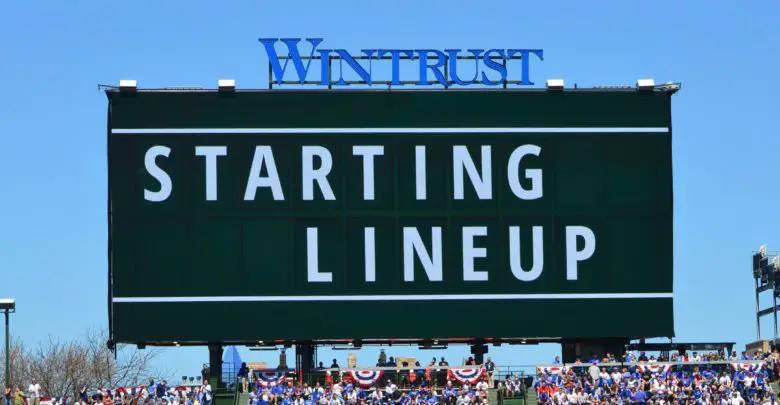 Chicago Cubs Lineup (2/25/20): Happ Leads Off, Descalso at 3B, Pérez at SS
Even if Nolan Arenado was still so upset with the Rockies that he was taking BP on his own at Arizona State, he'd have a short commute over to Sloan Park for today's game. More than a few Cubs fans salivated over the rumors that sprang up in the wake of Mr. Avocado's frustration, but both he and Kris Bryant remain with their original teams. Of course, neither will play in today's affair.
David Ross will be in the dugout for the first time this spring after battling illness, not that his in-flu-ence on the team will really be felt given the situation.
Ian Happ leads off in center, Kyle Schwarber is in left, and Willson Contreras will try to extend the home run streak by Cubs catchers. Jason Heyward is in right, David Bote is the DH, Daniel Descalso is at third, and Jason Kipnis is at second. Hernán Pèrez at short and Robel García at first round things out.
Some quick notes on this batting order, which may reveal a little bit about the Cubs' thinking when it comes to the roster. Heyward isn't going to bat cleanup during the regular season, this is just about getting him at least two plate appearances before hitting the showers. Kipnis getting his second start is a sign that he really is a favorite to make the team, and Pérez receiving run at short says something similar about him.
García is capable of playing every infield position and at least the corner outfield spots, so he's a dark horse for the 26th man. That's not likely coming out of camp, but it could depend on whether the Cubs feel they can keep Descalso, whose arm may show its age if he's forced to throw across the diamond. Think Matt Carpenter, just with less salsa.
Jon Lester is taking the mound for his first real start of the fake season, but don't expect much more than an exercise in fastball command. The lefty may try to mix in the changeup he flashed more frequently last season, so maybe check for that as well. As the first surefire member of the rotation to pitch this spring, Lester starting makes things feel a little more real.
Other pitchers scheduled to appear are Duane Underwood Jr., James Norwood, Rex Brothers, Jason Adam, CD Pelham, Tyson Miller, and Dakota Mekkes. Miller is a member of the 40-man roster and could get some time with the big club this season if he learns from last year's mistakes, while Mekkes could carve out a spot for himself if he keeps hitting mid-90's with the fastball. In that same vein, this group of relievers features several hard throwers and should be fun to watch.
First pitch is set for 2:05pm CT, with Marquee Sports Network boasting exclusive coverage. According to MLB.com, no audio feed is being made available for this one. Turning back to Marquee for a moment, it appears as though DirecTV has fixed a lot of their coverage issues over the last day or so. The most common solution involves customers refreshing their service through the DirecTV site or app, though others have said the channel just showed up or that having a customer service rep perform a receiver reset did the trick.
Rockies (Parsons) vs. Cubs (Lester): pic.twitter.com/kFu4wNkc04

— Mark Gonzales (@MDGonzales) February 25, 2020