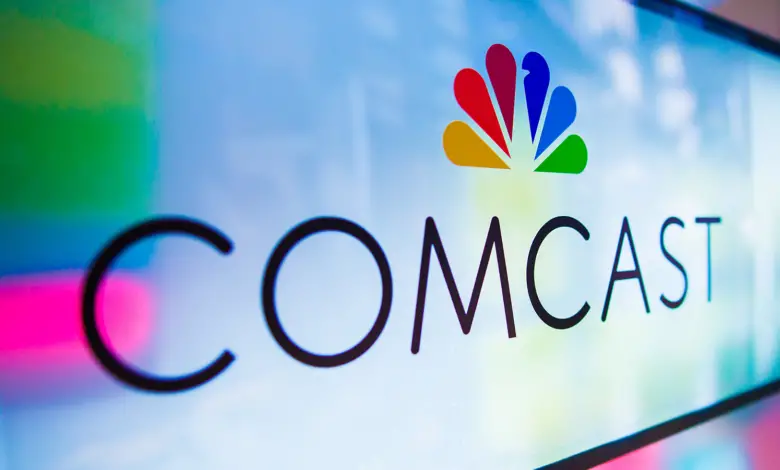 Comcast Confirms Ongoing Marquee Negotiations, 'Still Time' for Deal by Opening Day
Marquee Sports Network launched February 22 to a great deal of fanfare, but not every fan felt they were treated fairly. I mean, if Marquee broadcasts the goods and no one's there to see it, did it really happen? That's how tens of thousands of DirecTV subscribers felt when 1pm CT came and went with no Channel 664 on their guide. That outage continued for many throughout the weekend and at least into Tuesday, leading to more than a little frustration.
Ed. note: There's a tl;dr version after the break at the end.
To be fair, some of that was a matter of the carrier's customer service reps not being properly trained on the specifics of the new network. For instance, one subscriber was told that he was not eligible for Marquee because he lives in the White Sox broadcast region (which is identical to that of the Cubs). Others in far-flung states were told their outage was just a glitch, even though Marquee is currently an in-market play only.
I'll say that a little louder for the folks in the back: Regardless of carrier, Marquee is only available to those subscribers who reside within the territory MLB has assigned to the Cubs (and the Sox). That includes nearly all of Illinois; all or a vast majority of Iowa; most of Indiana, save for pockets to the south; chunks in the southeast and southwest corners of Wisconsin; a tiny sliver in southwest Michigan; and three counties on the west-central edge of Ohio (Mercer, Paulding, Van Wert). If you live elsewhere, you do not have access to Marquee.
You can check the map below, but the best way to confirm your access is to visit Marquee's site to check your zip. Another litmus test is the ability to watch Cubs games via MLB.tv, a service Cubs Insideractually helped change for the better, which means you're out of market. Except for now, since they run a temporary no-blackout policy until the regular season. DirecTV subscribers also need to be on the Choice package or higher to get Marquee, so make sure you've got the right setup.
If you're absolutely certain you're eligible for Marquee through DirecTV and you're still seeing an error code, pull up the provider app or log in on your computer and do a system refresh. That seems to have worked wonders for loads of people so far.
Wow, all of that just to explain one carrier that actually has Marquee available at all right now. It was announced on February 14 that Hulu had agreed to carry Marquee on its Hulu+Live tier, but CI was among the first to publicly confirm a few days later that it might not take effect until Opening Day of the regular season. As of post time, no other agreements have been reached with additional streaming partners or major providers.
That includes Comcast, whose Xfinity television service is the dominant provider in Chicagoland. The cable giant has a reputation for playing hardball in these negotiations, which is why I wrote back in September that Marquee was facing an uphill climb when it came to getting broad carriage in its own backyard. It didn't help that negotiations reportedly didn't start until November in the wake of two disappointing seasons and under the cloud of decreased offseason spending that stole some of the Cubs' commercial appeal.
"In the old days, when you were making so much money in your video business, you couldn't afford to let a sports channel go off, because you would lose video subscribers," a Comcast exec shared with Bill Shaikin of the Los Angeles Times.
"The question you've got to ask is: If a Cubs fan doesn't have the Cubs on Comcast video, are they going to turn off their Comcast broadband business? My guess would be very few do."
Those quotes are from back in September, an indication that they'd already had the trenches dug well in advance of what they probably assumed would be protracted deliberations. Nothing much has changed since, with the Cubs deflecting comments and referring fans to call Comcast in order to request Marquee. Sources have told CI it might be more than a month into the regular season before something gets worked out, and one subscriber was reportedly told by a Comcast customer service rep that the entire 2020 season is in jeopardy.
Ah, but there is still hope. According to Jack Segal, Vice President of Communications for Comcast's Greater Chicago Region, the two sides are continuing to work toward an agreement and remain hopeful that something can be done to bring Marquee to Xfinity viewers in Chicago and beyond.
"I can confirm that we are in discussions with Marquee," Segal told Cubs Insider. "Opening day is March 26. There's still time between now and then."
There are a number of ways to interpret that, but I'm choosing to view it with optimism at this point. Even if you want to take a more cynical view, Comcast might see DirecTV's missteps — you still can't authenticate via AT&T's family of carriers to watch on the Marquee app — and the streaming vacuum as a way to poach customers. Comcast has also maintained all kinds of leverage since their current subscribers have little reason to jump ship.
That all changes on March 26, at which point Hulu and DirecTV running at full strength with Marquee may push legions of Cubs fans with Xfinity to make a decision on their carrier(s). Not Tom Ricketts, who recently boasted access to all three of those services, but a value prop like Marquee could be a big chip the ever-more-commoditized world of television service.
All things considered, I really want to see a deal with Comcast buttoned up as soon as possible. We can bicker all day about which monolithic multi-billion-dollar organization is less evil, but the fact of the matter is that Marquee's success is a huge deal for the Cubs and their fans. Having broad carriage doesn't just mean more money toward the baseball budget, it means more money lining ownership's pockets.
Wait, no, that's not what I meant.
As much as I understand the disdain and outright vitriol some fans feel toward the organization for the move to a stand-alone network, I just want Marquee to be available to the greatest possible number of fans who want it. And yes, I know that would require making it free or reducing the cost to the point that every possible carrier would jump at the chance to have it, which we all know isn't going to happen.
Then there's the matter of limiting this to a local play, which I believe is an awful idea even if I admit to a lack of knowledge regarding the specifics of pushing it out to the level of YES or other such networks. In the end, that's the real win for the Cubs. Getting Marquee out nationwide, even though non-local fans would not get live game broadcasts, absolutely must be a top priority.
Maybe they can move on that once they get Comcast in the fold.
---
Tl;dr: Marquee's launch was fraught with frustration from Cubs fans across the country as even those who should have had access did not. There remain several major gaps in coverage, the biggest of which is with Comcast. While little has been revealed about the progress of ongoing negotiations between Comcast and Marquee, Cubs Insider has learned that discussions are ongoing and hope remains that an agreement can be reached by Opening Day.