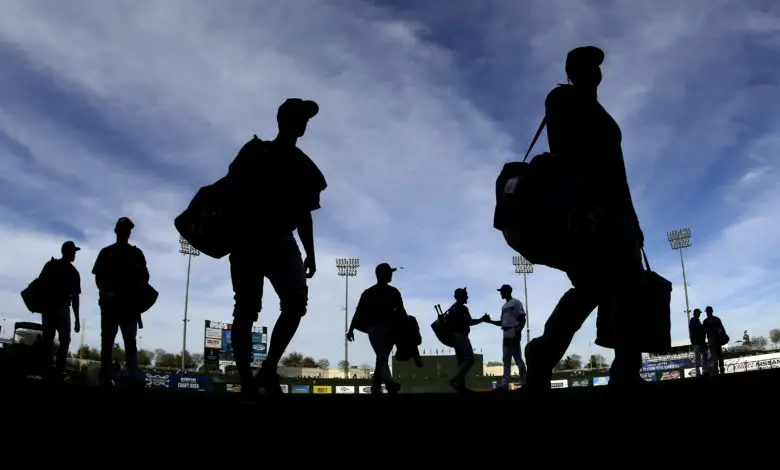 The Rundown: Marquee Sailing Rough Waters, Cubs Pummeled by Rangers, Wieck Has Cardiac Ablation, Mets Fans Venmo Van Wagenen
YouTube TV and Sinclair parted ways yesterday, which means that any chance Marquee Sports Network had of providing Cubs fans with streaming broadcasts on the world's most popular website disappeared. While prohibitive carriage costs appear to be the driver here, the less obvious and more important, reason is that baseball just doesn't resonate with younger viewers, which is the bulk of YouTube's audience.
I'll continue to blame Rob Manfred, whose constant tinkering with the game has left it directionless, and in fact, is probably causing baseball to lose its panache with its main demographic, too. A Nielsen's Year in Sports Media report in 2016 revealed that America's pastime catered mostly to viewers 55 and above. Holy #okboomer, here's the complete breakdown:
50% are 55 or older
26% are between the ages of 33 and 54
70% are male
83% are white
It's no wonder that Sinclair and Comcast have yet to reach an agreement, and those numbers help to demonstrate why the Cubs may not have the leverage that many think they do in those negotiations.
Play ball! pic.twitter.com/44Ue0IsmJf

— Marquee Sports Network (@WatchMarquee) February 23, 2020
Though the organization remains hopeful that the two sides will hammer out a deal by Opening Day, there's still no guarantee, which would leave millions of viewers in the the team's television market scrambling to find ways to watch Cubs baseball.
That the coronavirus scare is causing one of the biggest market corrections in decades isn't helping matters.  The historic drop should continue today and into the early part of next week as fears mount that the world is on the verge of a global pandemic. Stocks continued to get pummeled in overnight trading, maintaining a trend that has seen the Dow Jones lose 1,000 or more points twice in the past week.
Sinclair stock has dropped 15% in just two days as the markets continue to panic, though it is not just the current scare spurring the broadcaster's expeditious decline in share value. SBGI has been dropping steadily since reaching a high of $61.18 per share on May 9, 2019. It hit a new floor of $23 per share yesterday, meaning that Sinclair has lost nearly 67% of its value in less than a year. With a P/E ratio of 44.3*, the stock is likely due for a continuation of that correction.
*See Investopedia for a definition of P/E ratio.
The Cubs will say that none of this will matter when it comes to the budget for baseball operations next year, and it's true – with it's multi-national popularity, Chicago continues to rake in money by other means. But the team is no longer strictly family-owned, as small blocks of ownership were sold to help finance the Wrigley renovations that took place from 2014-18.
The Ricketts family will have to answer to those investors who may have counted on a mini-windfall from the carriage agreements Marquee would theoretically secure. The net result to fans could be less payroll spending or higher ticket prices, a tough sell when up to  50% of the team's television audience remains in the dark until an agreement can be reached with Comcast.
Cubs News & Notes
Odd & Sods
While all of this is true, the Astros are the last team for whom Jon Heyman or anybody else should be making excuses. This reads like a Deep Thoughts segment from Saturday Night Live.
If it makes anyone feel better, there's no doubt Astros players are suffering for their shenanigans. Some of them seem sad; with others it feels like they've lost their edge. Prediction: It's going to be a long season and they will very likely underperform.

— Jon Heyman (@JonHeyman) February 27, 2020
Apropos of Nothing
"Before you criticize somebody you should walk a mile in their shoes. That way, when you piss them off, you are a mile away, and you have their shoes." – Jack Handey
MLB Spring Training Notes
MLB boasts 10 players who will earn more than $30 million this season, led by Mike Trout.
Red Sox starter Chris Sale will start the season on the injured list, so Boston may be in the market for starting pitching.
Madison Bumgarner had an excellent first outing for the Diamondbacks yesterday.
Both Rob Manfred and Bud Selig will be deposed in a fan's lawsuit that stems from the Astros' sign stealing scandal.
Mets fans have been using the pay app Venmo to send money to GM Brodie Van Wagenen as "change for the poor" due to the team's lack of free agent spending this year.
Yasiel Puig is still a free agent.
Extra Innings
Just in case you need another reason to love Javier Báez.
They Said It
"The big thing right now is getting into the lab, working on my curveball and make that a swing-and-miss pitch along with my slider. Last spring, [my] slider was my go-to, this year, the curveball is getting more of the workload… so I can have three pitches in my arsenal that are swing and miss." – Trevor Megill
"First, I want to be happy with what I'm doing on the mound. I want to get my career in a good spot and show all the fans at Wrigley how I can be. I want everyone to feel excited when I'm on the mound." – José Quintana
"I jumped at the chance to see if [Lackey] wanted to come [to camp]. I'm happy to have him here. He got me my two rings, so I owe him at least that." – David Ross
Friday Walk Up Song
Centerfield by John Fogerty. If it weren't for leap year, today would be the last day of February. Still, Opening Day is just four weeks away. Trust me when I tell you it's going to fly by.