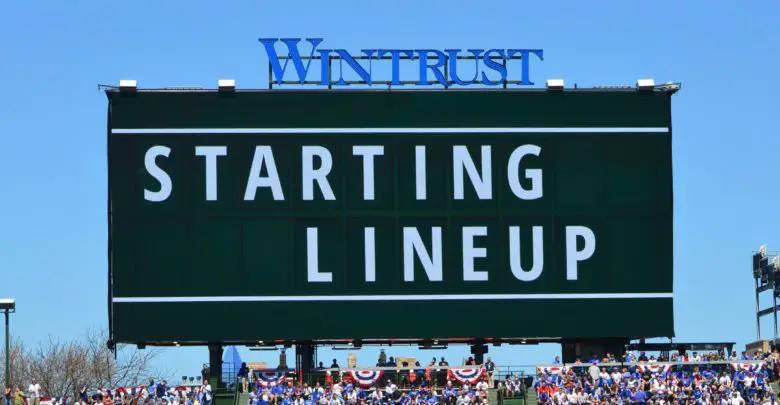 Chicago Cubs Lineup (3/2/20, Early SS): Bryant Leads Solid Lineup, Hendricks Pitching in Alcantara's Return
The Cubs are undertaking their first split-squad action of the spring as they welcome the Angels to Sloan Park. Something about this game seems oddly familiar, like there's a really salient facet to it that carries a little more significance than a normal exhibition.
Maybe it's because the Angels are experimenting with an amazing golf ball whacker guy.
Mike Trout hitting rockets isn't exclusive to the baseball field. pic.twitter.com/tuEyIzxqQ5

— Los Angeles Angels (@Angels) March 2, 2020
As cool as that is, it's not what I was thinking of initially. Besides, Mike Trout isn't even playing in this one.
In any case, the Cubs are going with what looks almost like a regular-season lineup in this one. Kris Bryant, Anthony Rizzo, and Javy Báez bat and play their standard positions, Willson Contreras serves as DH, and Victor Caratini is catching. Steven Souza Jr. is in right, Ian Happ plays center, and Nico Hoerner handles second base.
Kyle Hendricks makes his second start of the season after opening with an excellent performance his first time out. He doesn't need to worry much about velocity, so it's a matter of showing that his location and movement are on point. If that two-seam is darting appropriately, he doesn't even need to hit 85 mph.
Following The Professor will be Jeremy Jeffress, Dan Winkler, Jharel Cotton, and Tyson Miller. The expectation is for a longer start, not the mention the potential for more than an inning out of at least one reliever, but several minor leaguers are available as well.
This will be the first game of spring that Marquee hasn't carried, so those of you who've been fretting over the inability to watch via your cable provider just need to turn to ESPN at 2:05pm CT. You'll want to make sure you're there from the start to see Tommy La Stella leading off for the Halos. There won't be a Chicago radio broadcast of the game, but you can get the Angels' call via MLB.com.
Angels-Cubs, Maddon-Ross, Teheran-Hendricks: pic.twitter.com/0EhZefic24

— Mark Gonzales (@MDGonzales) March 2, 2020
Oh, I got it. Arismendy Alcantara is back!