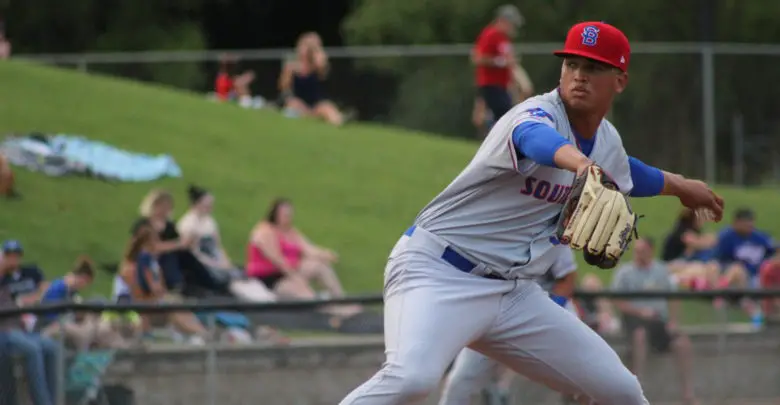 MLB Pipeline's Top 30 Cubs Prospects List Projects Well for 2020 and Beyond
I've covered several different prospect lists over the last few months, so MLB Pipeline's top 30 did not hold a lot of surprises. In full transparency, I'm much more excited to see what happens in the fall. The Cubs are in a position to acquire some high-end talent this summer, both with the No. 16 pick draft and landing 16-year-old shortstop Cristian Hernandez in international free agency. 
In the meantime, we've got to focus on the players the Cubs already have in their system. Based on roster needs over the next two offseasons, I broke Pipeline's top 30 Cubs list into different sections based on when they might be able to help the big league club.
Immediate help
It was no surprise that Nico Hoerner came in at No. 1, considering he was the top-ranked Cubs prospect in the top 100 list last month. But once he hits 130 ABs, he will lose his prospect status and the Cubs will have a new number one. In the meantime, there are a few other guys listed that could possibly be of service this year.
Starting pitchers Adbert Alzolay (6), Cory Abbott (11), and Tyson Miller (22) are definitely in the mix to log innings in Chicago this year. Newcomer Alfonso Rivas, who the Cubs acquired from the A's this winter in exchange for Tony Kemp, came in at 27.
Next year's reinforcements
Realistically, there are three current prospects who could help at some point in 2021. That starts with Brennen Davis (4), who could be ready in the middle of the season if everything goes right for him between now and then. As much as I'd love for them to fast-track Brailyn Marquez (2) quickly this year, there's really no need to rush him to Chicago. The same is true for Miguel Amaya (3), who should be getting some experience catching Marquez this spring and early summer.
The hardest part about evaluating this list is that last year's draft class really hasn't shown what they can do over a full season. I am very interested to see how the rankings look July based on how far guys like Ryan Jensen (8), Michael McAvene (18), Chris Clarke (17), and Chase Strumpf (9) have come in their respective development.
Chase Strumpf first pitch swinging exit velo of 100 pic.twitter.com/3l0T0PNGi9

— Todd ⚾️🐻🦌 (@CubsCentral08) August 18, 2019
2022 and Beyond
Kohl Franklin (7) probably needs two full years to continue developing into a legit top- or mid-rotation starter. Both Yovanny Cruz (16) and Richard Gallardo (20) are exciting, but neither has pitched above short-season Eugene. Where these two young arms finish the season far more important than where they start.
I am big on is Chris Morel (10), an electric athlete with a powerful bat and strong arm. Even if he was not as high as I would like, the recognition from those with a broad focus is good to see.
"Morel has a nice right-handed stroke that produces some of the best bat speed and exit velocities in the system," wrote Jim Callis of MLB Pipeline. "He needs to add strength to his skinny frame and must refine his swing-at-everything, pull-heavy approach, but he has the potential to become an average hitter with perhaps plus power. A long strider who displays solid speed out of the batter's box and plus speed once he gets going, he's aggressive on the bases.
Here's a little taste of the Chris Morel Experience ™️. The kid just has so much Javy Baez in him. These highlights were just from one (1) game.

• 20-year-old third baseman
• 124 wRC+ for @SBCubs last year
• Good for 6 HR & 9 SB
• Has a cannon strapped to his right shoulder pic.twitter.com/t3Zo4cYJ2C

— Greg Huss (@OutOfTheVines) January 7, 2020
The big takeaway from this list is that the Cubs have plenty of other prospects who could possibly join the big club within the next three years. Chief among those are Cole Roederer (5), Pedro Martinez (13), and Nelson Velasquez (30), with even more possible if they develop to their potential.
Some need more work than others, but what I like about this list is that it's filled with prospects that have a lot of really loud tools who have yet to refine them. Case in point, youngsters Ronnier Quintero (15), Kevin Made (24), and Ethan Hearn (14) all made the cut despite being 17-19 years old.
This leaves FanGraphs as the only major list yet to be released, so stick around and we'll have that for you as soon as it's finished baking.