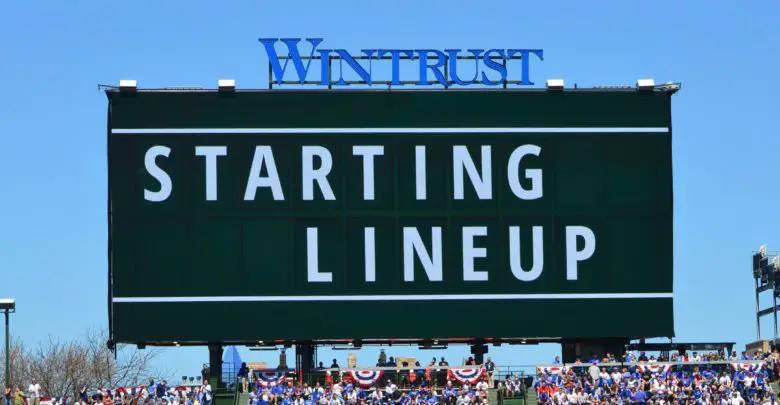 Chicago Cubs Lineup (3/5/20): Schwarber DH, Hoerner 2B, Darvish Scratched Due to Illness
Update: Darvish has been scratched with an illness that, as he tweeted, sent him to the hospital. He later tweeted that he has no fever and it's not a serious issue. James Norwood will start the game.
昨日から咳をしていて、コロナの可能性がないとは言えない状況で勝手にクラブハウスに入るのが嫌だったので先に球団に話したら登板が無しになりました。。
今病院です。熱はないはずなんで何もないことを祈ります。

— ダルビッシュ有(Yu Darvish) (@faridyu) March 5, 2020
Anthony Rizzo has been scratched due a split blister and Jason Kipnis is sick, so the lineup has been shuffled as well. Caleb Joseph is at first base, batting last, and Nico Hoerner bats eighth at second base.
https://twitter.com/mlbastian/status/1235633538176696320?s=21
---
The Cubs welcome the Rangers to Sloan Park Thursday afternoon with what looks like a lineup they might use when visiting Arlington. Kris Bryant leads off, followed by Anthony Rizzo and Javy Báez. That trio created an early run yesterday and figures to do the same many times throughout the season.
Kyle Schwarber serves as the DH, Willson Contreras is catching, Jason Heyward is in right, Steven Souza Jr. is in left, and Ian Happ plays center. Jason Kipnis rounds things out at second base, a position that may not be decided for a couple weeks yet.
Yu Darvish is on the bump against his former team as he makes his second spring start. He gave up a home run to Orlando Arcia of the Brewers on the first pitch he threw the last time out, but he also hit 98 on the fastball and worked with six different pitches in the abbreviated effort. Spring results don't normally matter, but seeing Darvish coming out like that means this one could be even more indicative of where he's at.
Jeremy Jeffress will be the first reliever out of the 'pen, with Dillon Maples set to make his spring debut after spending a little time working on what is believed to be a slightly different delivery. Jason Adam, James Norwood, Wyatt Short, and Oscar De La Cruz are also scheduled to appear.
First pitch is at 2:05pm CT, with Marquee Sports Network on the exclusive coverage.
https://twitter.com/MLBastian/status/1235583731470987264?s=20