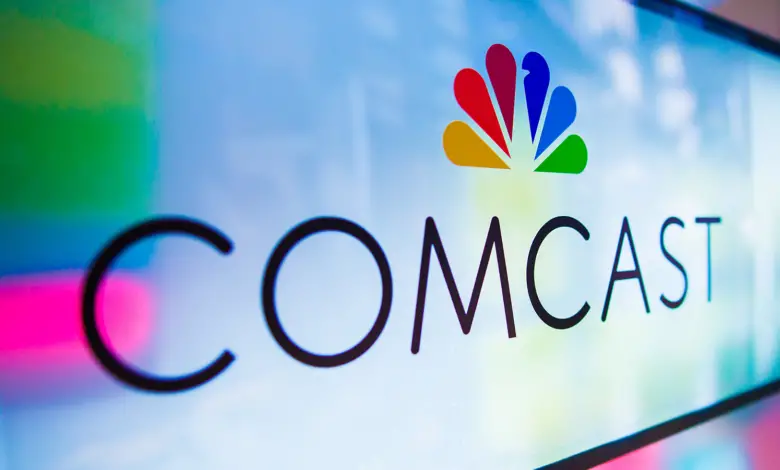 Report Casts Further Doubt on Marquee Sports Network Striking Deal with Comcast by Opening Day
Though both Marquee Sports Network and Comcast have expressed hope that a carriage deal can be struck by Opening Day, those prospects become more doubtful all the time. Such optimism never really had much credence given the reported course of negotiations, not to mention information Cubs Insider received from a source who said May was a more likely target.. A new report from Amy Maclean of Cablefax provides context for that later date, explaining that it might not be a binary matter of Marquee and Comcast working something out.
There have been some positive signs in regard to a future partnership, one of which is neither party "making any public noise." Maclean also cites the lack of a major campaign by Marquee to get Comcast to add the channel, though the Cubs have told fans to reach out to the cable provider. Still, it's not reached the point where Marquee is running ads, though that could just be a matter of such propaganda being a tree falling in the woods.
I mean, if no Xfinity viewers are there to see it, did it really happen?
There are, however, some very strong forces working to delay the agreement, not the least of which is the clashing of the respective parties' egos. The Cubs and Marquee believe strongly in the value propositions of their product, Comcast boasts roughly half the television households in the Chicago area and a significant portion of those across the Cubs' regional broadcast territory.
Even more important to the negotiations is the status of Sinclair Broadcasts Group's collective of 21 Fox Sports RSNs and YES Network. The whole point of partnering with Sinclair on Marquee was to leverage the clout of that nationwide reach in addition to the largest stable of local network affiliates in the country. Rather than pitch Marquee as a stand-alone entity, the thought seemed to be that Sinclair could leverage wider distribution at higher carriage rates by bundling its service.
While that may prove to be a wise decision in the end, the timing of Comcast's existing arrangements with those other networks could prove problematic in the near term.
An interesting asterisk here is that Comcast's deal for the Sinclair-owned Fox RSNs is reportedly up soon. June, August and September deadlines have all been batted around in the press. Comcast and Sinclair last publicly announced a retrans deal for broadcast stations in August 2016, so Sinclair may be looking to negotiate the whole enchilada since tying the entire portfolio together has always been its objective. It could also help explain why we haven't seen a Marquee deal yet, and why such a deal might even stretch a bit past opening day. Purely speculation, but if so, a deal that complex takes time.
With full understanding that this is simply educated guesswork, the idea that Marquee negotiations could be tied to those of the other RSNs holds a lot of water. It also seems to line up with the delayed timeline we were given, particularly if Comcast and Sinclair are amenable to renegotiating those Fox deals in order to hasten the adoption of Marquee.
As always, we'll bring you more on this topic as it becomes available.
DISH Network updates
I've heard from a few DISH Network subscribers who report being told by customer service reps that the carrier is in talks with Marquee and that they're hoping to have the network available soon. At the risk of casting aspersions on any of those individuals, I have to believe they're just telling those subscribers what they want to hear. I don't know that they're lying outright, but they're not telling the truth based on what DISH chairman Charlie Ergen has said.
"It doesn't look good that the regional sports will ever be on Dish again," Ergen admitted back in September. "The frustrating thing is, they are not very good economic deals for us. We have real data that tells us that the channels are overpriced, and Fox had a lot of leverage to get people to overpay when they owned them."
As reported by Cablefax, Ergen's comments about Sinclair and RSNs in general on Wednesday's earnings call seemed to indicate potential for a reunion at some point, though context matters a lot here. Pay attention to the qualifiers in the statement below, which make it sound like they're too far down the road to turn back now.
"We love regional sports; we really like Sinclair," Ergen said. "It was an unfortunate circumstance that Sinclair did not own them when our contract was up. The programmers have a hard time understanding that once someone leaves our network, there's no reason to put something back and tax the rest of the people.
"The kind of offer we had from Disney folks at the time the contract was up was not even close to something that made sense for us. If you can put Humpty Dumpty back together again remains an open question."
Maclean further reports that Ergen claimed DISH subscribers who want to watch sports networks are a "fraction" of what they used to be, which makes complete sense. DISH saw a mass exodus back in July of last year following the departure of those RSNs, which were then owned by Disney, so their remaining subscriber base clearly hasn't stuck around to watch sports.
As such, DISH's entire value prop has changed and they really don't have a reason to add sports networks back to their programming. With all due respect to Cubs fans who remain with DISH, you're probably not a big enough constituency to swing the vote.