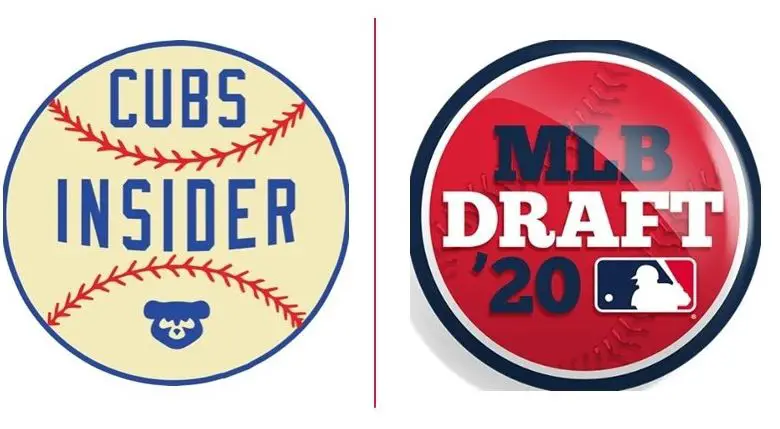 2020 Cubs Draft Preview No. 1: Several Different Possibilities at Pick 16
It may seem a little strange to be talking about the draft already, especially since spring training is still going on for nearly two weeks. However, the 2020 MLB draft is less than 90 days away and the Cubs are going to have the No. 16 selection in the first round. That's the highest the Cubs have picked since they took Ian Happ ninth in 2015.
Even more than where they're picking, it's who's developing the plan that should interest Cubs fans. Jason McLeod has been transitioned out of his previous role and has been replaced on the scouting side by Dan Kantrovitz, who previously worked for the Cardinals, Marlins, and A's. Kantrovitz's 2012 draft for the Cardinals produced eight major league players. The Cubs don't have that many total draftees from the current regime's tenure on the 26-man roster..
There are many different ways Kantrovitz and the Cubs could go this summer. They could opt for the familiar route of a college bat, which is the most projectable when it comes to filling the potential void left by free agency over the next few seasons. The organization has stressed pitching more than ever of late and could try for a college arm who could move quickly through the system. Or they could go with a higher risk player fresh out of high school or junior college.
I've been checking out several mock drafts this month as well as examining draft rankings, and there seems to be a pretty good consensus on who the top eight picks are going to be. After that, it turns into a gumball machine. You put your money in and you could get any number of different flavors.
There's plenty of baseball left to be played and those boards will change greatly once the weather warms up in the northern part of the country. Until then, here are six guys to keep an eye on over the next two months before things start to get serious.
College Bat – Heston Kjerstad (OF, Arkansas)
The 6-foot-4 outfielder started out on most boards in the late 20's and early 30's, but crushing five home runs in the first 10 games with an OPS of 1.423 had him moving up into the teens in some spots. Kjerstad has power in abundance, something the Cubs covet. What I love is the bat speed that allows him to sit on a pitch just a little bit longer if needed.
Here's a look at potential first rounder Heston Kjerstad's swing #MLBDraft pic.twitter.com/HmlnYZp8Pm

— Kyler Peterson (@KPetersonPG) February 7, 2020
Prep Arm – Nick Bitsko (RHP, Central Bucks East High in Doylestown, PA)
Bitsko is coming out of high school a year early but he has mid-90's gas with good life and sets it off with a plus curveball. He projects is a top-of-the-rotation starter if he can add a third pitch, but he'll have plenty of time to develop that in the minors. Already 6-foot-4 and 220 pounds, his frame is built to withstand the rigors of being a starting pitcher. And at just 17 years old, he's still got room to grow and develop.
The No. 1 prospect in the country for the 2021 high school class will now be available in the 2020 draft.

Meet Nick Bitsko: https://t.co/XW7a5LXyyH pic.twitter.com/XszXgUGaZV

— Baseball America (@BaseballAmerica) January 8, 2020
College Arm – Max Meyer (RHP, Minnesota)
Meyer's profile is similar to what the Cubs have targeted in other recent pitching picks: Low-mileage closer with mid-90's heater who moved to the rotation. His best weapon is actually a slider that ranges from 84-90 mph depending on how he uses it. He has moved into the middle of the first round in some projections, in part due to performances like his recent 15-strikeout start. Meyer might not be my favorite pick this year, but he's close. 
Prep Bat – Ed Howard (SS, Mount Carmel in Lynwood, IL)
A big-bodied kid with a lot of physical projection, Howard draws raves for his defense and the potential of his bat. I have seen him in the top 10 and down in the 20's, it just depends on the board. Folks around Chicago, and even around the country, may remember Howard as the starting shortstop on the Jackie Robinson West team that made the Little League World Series finals in 2014.
"Howard makes repeated hard contact," Jim Callis of MLB Pipeline wrote of their No. 12 draft prospect. "He has impressive bat speed and a projectable 6-foot-2 frame that continues to add strength, so he could develop average or better power." 
JuCo Pitcher – Mitchell Parker (LHP, San Jacinto North JC)
The Cubs originally drafted Parker in 2018, but he opted to attend junior college in Texas instead. He was very good last year and had a front row seat as teammate Jackson Rutledge was a top 10 pick by the Nats. In five games this year, Parker has struck out 55 batters in just 24.1 innings (20.35 K/9) with a 1.48 ERA. He has also issued 16 walks (5.92 BB/9), which could be keeping him from being a first round pick. The 6-foot-5 southpaw is currently committed to Kentucky, but there are a million or two ways to break that.
Mitchell Parker (2018, NM) up to 91. Showing late breaking CB with good shape. Swings and miss in zone. @Vol_Baseball commit #17UWorldSeries pic.twitter.com/64zFinInPy

— Perfect Game Tournaments (@PG_Tourney) July 22, 2017
JuCo Hitter – Ryan Ritter (SS, John A. Logan CC)
The Cubs drafted Ritter in the 33rd round last year, but he skipped signing to attend college in southern Illinois. After a rough start, the young shortshop is now hitting .365 with 17 RBI in 17 games. It would probably be a long short for Ritter to work his way into the first round, but he is surely getting close to being a day two pick. 
SS Ryan Ritter @LoganVolsBsbl with the RBI single to LF, jogs a 4.3 on the turn. Twitchy athlete with up the middle tools @PBR_DraftHQ pic.twitter.com/Lx8dim3l6b

— PBR JUCO (@PBR_JUCO) September 14, 2019
The draft will take place on June 10, which is a lot closer than the fluctuating Midwest weather makes it seem. A lot can change between now and then in terms of players rising and falling, not to mention the potential for the Cubs' needs to change, so we'll keep a close eye on all of it over the next three months.