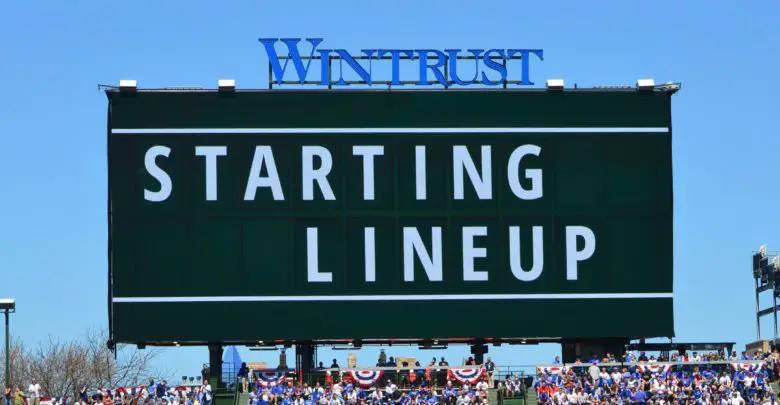 Chicago Cubs Lineup (3/11/20): Bryant Returns to Leadoff Spot, Darvish Starting, Mills in Relief
I hope you've shaken free from those spring-forward cobwebs, because the Cubs host the Padres in a rare spring night game at Sloan Park. Well, maybe. It's been raining off and on in the Phoenix area since last night, so it's not certain they'll be able to get this one in.
Kris Bryant leads off at third, Anthony Rizzo is at the other corner, and Javy Báez is at short. Kyle Schwarber cleans up in left, Willson Contreras is catching, Steven Souza Jr. is in right, Jason Kipnis is at second, and Albert Almora Jr. plays center. Hey, no DH.
Yu Darvish is back on the mound again after a mild illness forced him to miss his scheduled start last Thursday. He ended up pitching three simulated innings on Friday, so he should be ready to push even deeper into this game provided he's working efficiently enough to stay below the pitch count the Cubs have established for him. Pay attention to the velocity, which has touched 98 already, and a pitch mix that so far has included no fewer than six different offerings.
Jeremy Jeffress, Craig Kimbrel, Casey Sadler, and Ryan Tepera are all scheduled to pitch in relief, so it'd be really swell to see Kimbrel not give up a homer. Also scheduled to pitch is Alec Mills, which could indicate that the battle for the fifth starter spot is over after Tyler Chatwood's solid start on Tuesday.
First pitch is a late one, 8:05pm CT, and will be carried exclusively by Marquee Sports Network. If you haven't already done so, sign up for a free trial of MLB.tv and watch all the games you like. They don't black out spring games, so you can live right around the corner from Wrigley and still watch the Cubs for now. Just be wary of the timing so you can cancel before you start getting charged.
https://twitter.com/mlbastian/status/1237845236044271616?s=21