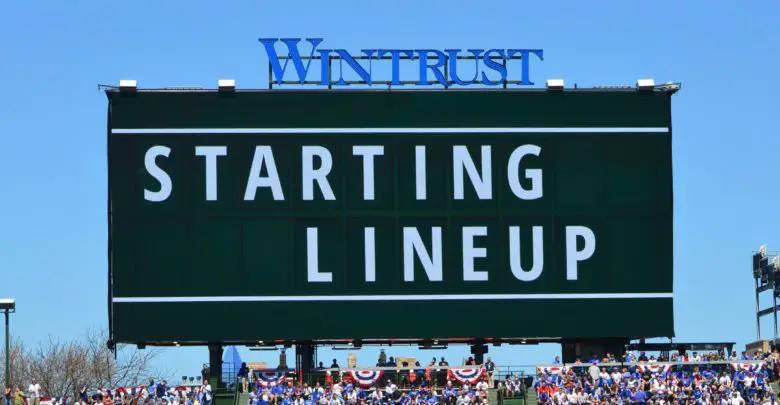 Cubs-Dodgers Game Cancelled Due to 'Inclement Weather'
As baseball holds it breath for the potential suspension of spring training play, the Cubs have suspended Thursday's game against the Dodgers due to inclement weather. This isn't a blatant conspiracy because it's been raining steadily in the Phoenix area, though it's possible the threat of a bigger decision to suspend operations could have made the choice to cancel that much easier.
Dodgers-Cubs canceled due to forecast for inclement weather.

— Mark Gonzales (@MDGonzales) March 12, 2020
---
Each baseball game feels like it could be the last for a while, so let's enjoy these while we can. Even if MLB opts to stick with March 26 as Opening Day, it's almost certain they're going to be limiting attendance. The Dodgers, the Cubs' opponent for this one, are sure to be affected by a recommendation that large sporting events in California be cancelled.
It may seem small, but please be sure you're doing everything you can to protect yourself and those around you. Wash your hands frequently, limit your public exposure to whatever degree that's possible, and please seek medical advice if you're feeling feverish and have trouble breathing. Even if you aren't concerned for your own safety, a little precaution can help those around you who might not be as well equipped to fend off a nasty virus.
Anyway, on with the show.
Ian Happ leads off in center, followed by David Bote at third, Jason Heyward in right, and Victor Caratini at first. Nico Hoerner is at short, Josh Phegley is catching, Daniel Descalso is at second, and Ian Miller is in left. With the regular season possibly still near, the Cubs are no longer using a DH.
Jon Lester takes the bump coming off of an excellent effort against the White Sox in which he struck out six over 2.2 innings. This appearance should last a little longer as the Cubs try to stretch the lefty out in preparation for the season, so expect for him to try for four innings.
Weather permitting, first pitch from Sloan Park is set for 3:05pm ET on Marquee Sports Network and MLB Network (out-of-market), with no radio call from either team.
Cubs lineup vs. Dodgers at Sloan, weather permitting pic.twitter.com/CpxvZtY6I6

— Mark Gonzales (@MDGonzales) March 12, 2020