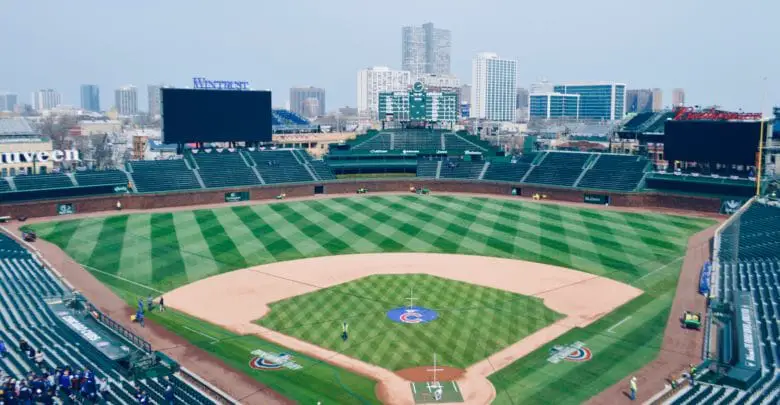 No Sports in Chicago Until at Least May 1, Says Governor Pritzker
Update: There will be no major sporting events in Chicago until at least May 1, as Governor Pritzker has asked for and received agreement from owners of all Illinois based sports franchises. That means the Bulls, Blackhawks, Cubs, Fire, and other teams will all be playing away from home even if their respective leagues start back up in the next 6 weeks.
https://twitter.com/bbdoolittle/status/1238224730764775424?s=20
Man, this is just surreal. There just isn't a better way for me to put it.
---
According to Scott Powers of The Athletic, Illinois Governor J.B. Pritzker is expected to suggest a ban on sporting events in the state until until as late as May 1. Citing sources, Powers reported that the governor has already been in contact with the owners of Chicago's professional sports teams about the measure.
Pritzker will be joined by Chicago mayor Lori Lightfoot and Cook County board president Toni Preckwinkle at a 5pm CT press conference on Thursday to discuss a statewide plan to combat the spread of the coronavirus. In addition to the potential ban on sporting events, it's expected that school closings and a limitation on large gatherings in general will be announced.
In was has been an incredibly surreal day across the sports scene, and the nation in general, nearly every major league and organization has suspended or cancelled events. March Madness has been cancelled, the NBA, NHL, and MLS have suspended play, and MLB has suspended spring training and pushed the start of the regular season back by at least two weeks.
MLB and the players union will reportedly meet Thursday night to cover a variety of player concerns, notably that many of them would prefer to be home with their families right now. More on that as it becomes available, or you could also follow Jeff Passan on Twitter.
Leaders from the Major League Baseball Players Association and MLB will meet tonight to discuss a variety of issues related to player concerns, sources tell ESPN. Some players have expressed concern about remaining in camp and want instead to leave and be with their families.

— Jeff Passan (@JeffPassan) March 12, 2020