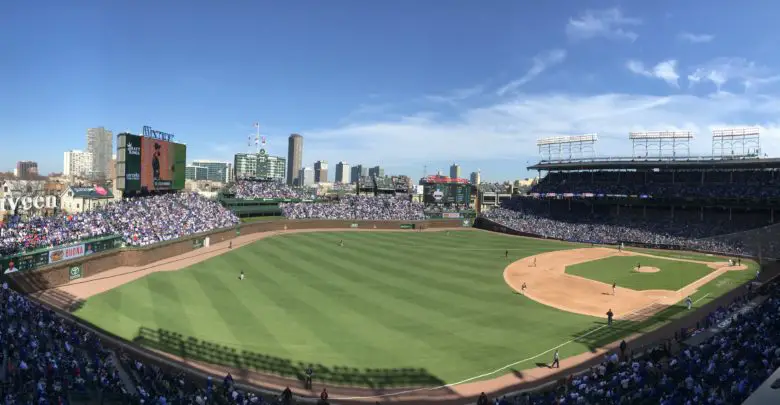 Shortened Season Could Cost $300 Million in Secondary Cubs Ticket Market, $5 Billion Total for MLB
Before we get started, I want to make very clear that this is by no means showing concern for the potential losses suffered by Major League Baseball or its owners as the result of a shortened season. Not only is that the least of my worries, but this isn't even about face-value gate in the first place. Rather, I came across some interesting information regarding the potential impact of baseball's coronavirus shutdown on the secondary ticket market.
According to TicketIQ, the re-sale market for MLB tickets stands to lose about $1 billion in March and April alone. That number will grow significantly with the loss of at least half of May's contests. Forgoing the season altogether could cost over $5 billion, and that's before you even factor in playoff games.
Those figures were "based on secondary market value x the number of games canceled" and used average attendance figures from 2019, so there's a little margin for error.
The Cubs would account for just under $300 million of that total should the season be entirely lost, putting them fifth on the list of teams with the biggest impact. Interestingly enough, the Cardinals are actually ahead of the Cubs by nearly $13 million, though that's primarily due to Busch Stadium holding a few thousand extra fans.
And let's be honest, there's nothing else to do in St. Louis during the summer anyway.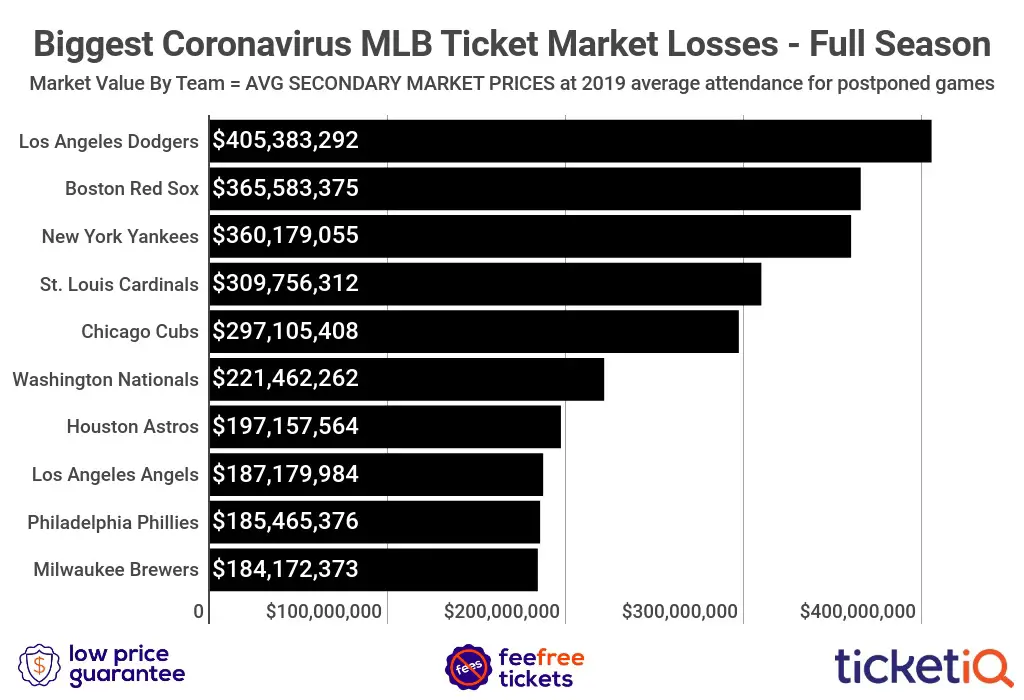 There's also the matter the the Cubs' early-season schedule being a little more diluted than usual, a quirk which led to their dynamic pricing structure artificially dropping average season ticket prices. The cooler temperatures and finicky weather can make Wrigley downright inhospitable through much of April, a fact clearly seen in their relatively minor Opening Day losses.
Again, these figures are merely estimates of the impact on the secondary ticket market and are not direct reflections of what each team stands to lose. That said, teams face staggering revenue drops from much more than just ticket sales. Think about how much less money will be generated from concessions and merchandise sales at the ballpark and through other sources.
Then you go beyond the teams and think about the losses incurred by vendors and nearby bars, restaurants, and retailers. Add it all up and the $5 billion figure above could look like a pittance by the time this is all sorted out.