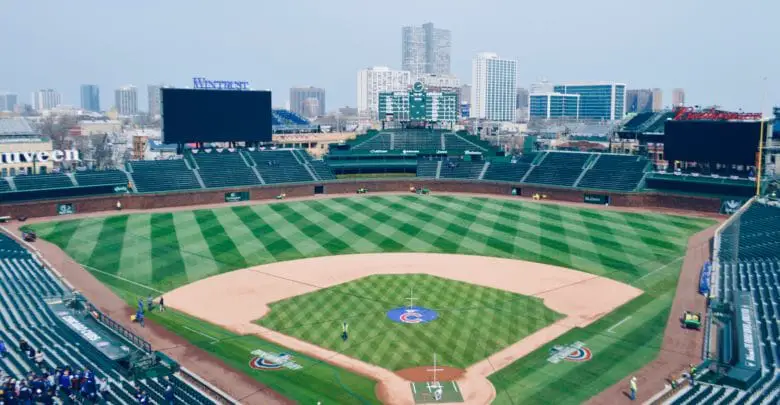 Increasing Belief That MLB Will Start Season in Empty Ballparks, No Minor Leagues
Among many issues that had to be negotiated by MLB and the players union, finding a way to play as many games as possible was never up for debate. Both sides have agreed from the beginning that they needed to have as long a season as possible, even under extreme measures. And as Joel Sherman of the New York Post reports, that likely means playing in empty ballparks for at least a little while.
An agreement reached last week held that no games would be played until travel restrictions and bans on mass gatherings had been lifted, and that medical experts determine games hold no increased health risks to players and fans. One way to speed that process is to remove fans from the equation, thereby mitigating a huge percentage of risk.
As reluctant as owners would be to play games with no opportunity for gate and concession revenues, the goodwill generated by simply getting the sport up and running again would be immeasurable. And since television revenues make up a huge chunk of each team's income, it's conceivable that increased advertising money from what figures to be a huge ratings spike would mitigate some of the losses from the empty seats.
The shutdown will last until at least mid-May at this point, with a rebooted spring training of 2-4 weeks following. That puts the start of the season somewhere around early June under the most optimistic scenario, though the growing sense is that MLB is maintaining it as a realistic target.
"By a matter of weeks, we will be able to play games without crowds [before we can play games] with them," one team executive told Sherman.
South Korea's KBO and Japan's NPB have resumed activities by playing with masks and no crowds, so there's hope that MLB can do the same before long. While curve-flattening exercises were implemented in the US well after those other countries, there's still quite a bit of runway to get things tamped down here. And by at least one estimate, the current trends may have peaked by early May.
You need to take this with a grain of salt because it's specific to Oregon and is simply a projection model, but the graph below shared by Hillsboro Hops president and general manager K.L. Wombacher is promising. Trouble is, it might not be as promising as Wombacher hopes.
This is a great sign people in Oregon are taking social distancing serious. Stay home now so we can go outside (to Hops games) this summer! We can beat this pic.twitter.com/1dhEiGproL

— K.L. Wombacher (@wombokl) March 31, 2020
In addition to being impacted by a truncated draft that has been pushed back to July, minor league baseball is in a real predicament when it comes to playing a season at all. MLB announced Tuesday that it had agreed to pay all minor league players a stipend of $400 a week through at least May 31, but hoping for the MiLB regular season to start soon after that might be futile.
It's one thing to coordinate schedules for 30 teams that still pull billions of dollars in revenue from TV contracts, but it's quite another to sort out the details of over 250 teams that require fan attendance to survive. What's more, MLB would have approve the reinstatement of uniform player contracts that were suspended Tuesday as part of the payment arrangement
Framed as a way to pay the players during the shutdown, the statement from the league added that MLB teams "are unable to supply their Minor League affiliates with players as a result of the national emergency." While it could be nothing more than the procedural move they claim, it doesn't take a conspiracy theorist to see how this is a total flex by MLB in what has been a contentious relationship with MiLB.
Between a draft that could shrink to as few as five rounds and a season that may not start until well after the big leagues return, if at all, MLB may leverage this crisis to accomplish its goal of contracting 42 affiliates. That is on some seriously ruthless isht, but I don't think we can put it past Rob Manfred and the cadre of billionaires at whose behest he serves.
For now, though, I'm going to remain hopeful that everything can bounce back to whatever semblance of normal we can muster by summer. That isn't about me being some kind of oblivious Pollyanna who's drunk off sunshine, it's just that predicting doom isn't going to help anyone right now.
Even the bleak prospect of playing in empty stadiums is cause for hope at this point, so I'm going to continue to cling to it. Though I'm not too keen on the Marlins getting an unfair advantage due to their familiarity with the practice, getting baseball back in any form will be wonderful.