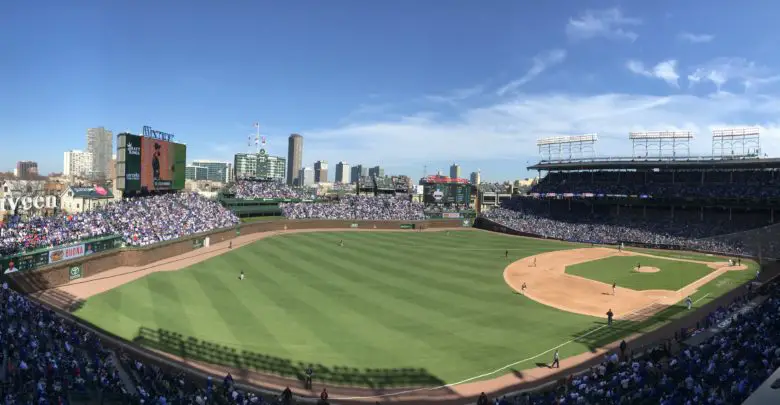 Report: MLB Mulling 100-Game Season Starting July 1, No ASG, World Series in LA
There's been a lot of talk to this point about when and how MLB will be able to play any semblance of a season, with multiple options being thrown around. The season could resume as early as June likely with games in empty stadiums, and end at neutral sites in warm-weather cities or those with domes. The London Series in June has already been formally canceled and the All-Star Game will probably be eliminated or moved to the end of the season, but little else has come out as far as specifics for a truncated season.
Until now.
According to Matt Spiegel of 670 The Score, who cited "a well informed source that does business with multiple MLB execs," there's been serious discussion about a 100-game season. It would begin on July 1 with some reconfigured scheduling, then would pick up the previously scheduled second half of the season and extend to October 15. That means bolting on something like 32 days, making 100 games very doable.
The Cubs, for example, are scheduled to play 66 games after the All-Star break, so they'd be at 98 even without doubleheaders or the removal of off-days. Throw in a pair of twin bills early on, though maybe not too early, and they could make this work without having to overhaul the schedule to a significant degree.
From a well informed source that does business with multiple MLB execs: The 100 game season being discussed would include eliminating the All Star game in Los Angeles, but would deliver a neutral field warm-weather World Series at Dodger Stadium as compensation. (1/2)

— M@ (@MattSpiegel670) April 1, 2020
The All-Star Game, originally scheduled for Dodger Stadium on July 14, would be canceled in order to use those extra days for games. As compensation for losing the Midsummer Classic, LA would get to host the World Series. In the event that the Dodgers earn yet another chance to lose to an AL team, either Anaheim or San Diego would play host to the "road" games.
The 100 game season being discussed would begin July 1, eventually pick up the post All-Star game schedule, & conclude October 15th. If the Dodgers made the WS, "road games" would take place in Anaheim or San Diego. Obviously, many questions remain, & talks are fluid. (2/2)

— M@ (@MattSpiegel670) April 1, 2020
As Spiegel notes, there are still many questions and the talks on this matter remain fluid. I'm not going to tell you how much veracity to assign to this report, but it makes a whole lot of sense based on anecdotal information alone. The neutral-site World Series is perhaps the biggest of those, with LA both losing the ASG and being a prohibitive favorite to at least make the postseason. The scheduling also fits well and requires relatively little reworking.
Adding a little over a month to what would otherwise be a "normal" second half would allow for the schedule-makers to smooth out as many imbalances as possible. Between the back-loading of divisional games and some cold-weather cities seeing less home action at the start of the season, some teams might be disproportionately harmed if corrective measures weren't taken.
Though not discussed above, another option might be to simply pick up on July 17 and add a couple weeks to the back end. That would get MLB to the 81-game schedule that has also been discussed and would still allow for plenty of rest days for players who are going to be rushed through an abbreviated "spring" ramp-up.
Ed. note: I didn't include this originally because I felt it went without saying, but this obviously presupposes that all the conditions for a return to play have been met well prior to July 1. Rather than lay that all out again, I'll direct you to the first link in this piece about playing in empty ballparks.
What do you think, Dear Reader, is the 100-game season feasible? Where do you put the likelihood of resuming the season at all? I know at least two of you are out there, so let's hear from you.