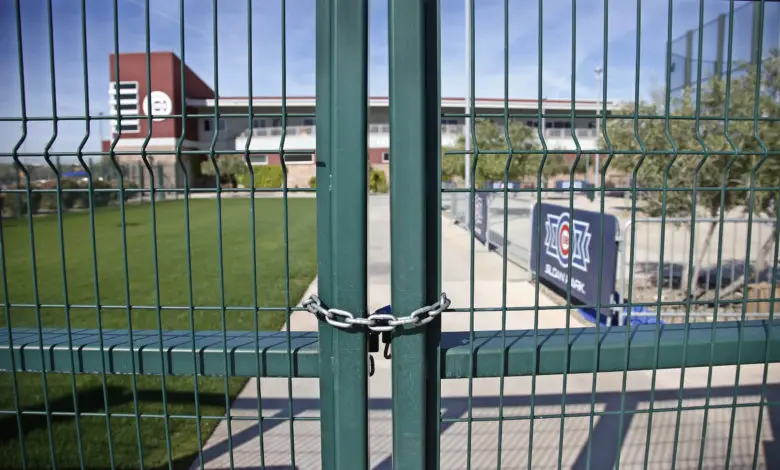 The Rundown: The 2010's All-Decade Team, Cubs Pursuing Top IFA Shortstop Prospect, Baseball Inches Closer to Start of Season
If I hadn't promised myself I'd be completely impartial, I'd make my penultimate all-decade team the 2016 Cubs and call it a day. Rather than toss my credibility into the same centrifuge currently used to test the effectiveness of hydroxychloroquine against COVID-19, I'll give you a nice memory instead before moving on to a list that disappointingly includes just one current Cubs player.
The greatest game ever played. #ItHappened pic.twitter.com/smFZKDzx5T

— Chicago Cubs (@Cubs) April 1, 2020
In tomorrow's column, I'll project my all-2020's team, and I'd bet a couple of current Cubs will make that squad.
Cubs News & Notes
Apropos of Nothing
Just before rock star David Bowie died of cancer in 2016, the writing-directing team of James Gunn and Kevin Feige were planning to ask the original Starman to cameo in Guardians of the Galaxy Vol. 2. With so much free time, I've been catching up on my music and movie trivia.
Odds & Sods
Perspective is everything. Still, being single and sheltered inside for what is now the start of my fifth week is incredibly taxing.
If you're single right now I just want you to take a deep breath and remember you could be quarantined & having massive arguments over who is using more toilet paper. Stay frosty singlets.

— Dane Cook (@DaneCook) April 6, 2020
MLB News & Notes
Outfielder Al Kaline, a first ballot Hall of Famer, has passed away at the age of 85. The retired Tiger played 22 seasons in Detroit, and was instrumental in the development of Nick Castellanos, who wore number 6 in Chicago as a tribute to his mentor.
Baseball appears to be making plans to resume spring training and start the 2020 season some time in May, though that ray of sunshine comes with a number of caveats.
Former Nationals outfielder Gerardo Parra is playing in Japan this season and has already played games in front of no fans, admitting it feels a little off.
Baseball players went on strike on this date in 1972, wiping out the first two weeks weeks of the season. Organized by Marvin Miller, it was the first MLBPA strike in the game's history.
Extra Innings
I don't often post Cubs Insider tweets in this space, but this is for a great cause.
Help John Baker's Bandanas for Bars Raise Money for Two Wrigleyville Dives https://t.co/shf3OSUi6T #Cubs Insider

— Cubs Insider (@realcubsinsider) April 7, 2020
They Said It
"We love our sports in Chicago, and we'd rather be here in Soldier Field or Wrigley or Sox Park or the United Center or Wintrust, cheering on our players and having a good time with our friends. But as we know, this crisis has changed almost everything, and particularly our sports. Coming to these parks would be dangerous and deadly to ourselves and to our city. … They're not playing, and neither are we. Thanks to their support, we'll be leveraging their vast network to drill down on the message of 'stay home and save lives' here in Chicago and across our state." – Chicago Mayor Lori Lightfoot
Tuesday Walk Up Song 
What a Day That Was by the Talking Heads – David Byrne really brings this Catherine Wheel song to life with this brilliant Heads' live performance from the 1984 concert flick Stop Making Sense, produced and directed by Jonathan Demme. I never tire of this song, or the entire set, for that matter.